San Antonio Independent Living
There are 25 Independent Living Facilities in San Antonio, TX and 3 Independent Living Facilities nearby. The average cost of Independent Living in San Antonio, TX is $2,234 per month.
Average Cost: $4,500
San Antonio Independent Living Facility Costs
The median cost of Independent Living in San Antonio for a single-occupancy apartment is $2,234/month (SeniorHomes.com - 2015). This monthly cost typically includes rent, utilities, dining, housekeeping and transportation.
Cost of San Antonio Independent Living Communities
| | |
| --- | --- |
| The Forum at Lincoln Heights | $2,794/month |
| Blue Skies of Texas East | $1,631/month |
| Madison Estates | $1,974/month |
| Villa De San Antonio | $2,550/month |
| Timberhill Villa Retirement Community | $1,750/month |
| The Inn at Los Patios | $2,450/month |
| Franklin Park Sonterra | $3,410/month |
| The Lodge at Leon Springs | $3,000/month |
| The Lodge at Leon Springs | $3,000/month |
| Newforest Estates | $1,700/month |
| Watercrest at Dominion | $1,795/month |
| Adante Indpendent Living | $3,090/month |
| Franklin Park Alamo Heights | $3,395/month |
Cost of Nearby Independent Living Communities
Cost data provided by senior living communities and compiled by SeniorHomes.com is subject to change without notice. This data is for informational purposes only and may contain inaccuracies. Your actual senior living costs may vary depending on your personal situation.
Back to Top
Reviews of San Antonio Independent Living Communities
---
---
---
---
---
---
Back to Top
Map of San Antonio Independent Living Facilities
Information About Independent Living Facility in San Antonio
San Antonio, Texas, is located in the southern part of the state about two hours' drive from Corpus Christi on the coast of the Gulf of Mexico and a slightly longer distance, about three hours' drive, from Nuevo Laredo on the Mexican border. The population density here is approximately 2,800 per square mile, similar to that of Wichita, Kansas. The cost of San Antonio independent living is appealing, with a Consumer Price Index of 60.75, including rent. This means that the cost of living here is 60 percent what it is in New York City. The climate may be described as semi-arid. Snow is uncommon and entire winters may pass without any form of freezing precipitation. Summers are hot, with temperatures rising to over 100 Fahrenheit.
San Antonio Attractions
This town is the epitome of San Antonio independent living. Millions of people each year visit the River Walk, an urban sanctuary winding its way below street level along the central river. Designed by a young architect in 1929, the walk offers tinkling waterfalls, serene pools, outdoor art and exquisite landscapes. Mission San Antonio de Valero, known more commonly as The Alamo, was erected in 1718 as the city's first mission. As famous for John Wayne's portrayal of Davy Crocket as it is for its fall to Mexican General Santa Anna's army in 1836, the mission provides a living monument to a major milestone in both Texan and American history.
San Antonio Senior Activities
The Parks and Recreation Department hosts no fewer than four adult and senior centers for San Antonio independent living. For a nominal cost, individuals between the ages of 18 and 59 can have access to all four facilities, while those age 60 and above pay less. The centers provide a wide range of activities designed to help participants exercise both their minds and their bodies. Residents can take part in "Weed Wednesdays" at Phil Hardberger Park, when people pull together to remove weeds and plant new material native to the region. Fishing, hiking and other outdoor sports are also on offer.
San Antonio Medical Facilities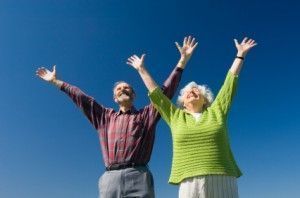 Clearly, access to high-quality medical care is an essential prerequisite for San Antonio independent living. In addition to providing both outpatient and inpatient medical services and acting as a center for graduate medical education, San Antonio Military Medical Center is listed on the National Register of Historic Places. This 450-bed hospital is capable of expanding to 653 beds in the event of a disaster. The University of Texas Health Science Center is another world-class facility providing services to San Antonio residents. Its mission statement is to improve lives through excellence in health care, community engagement, research and education.
San Antonio Transportation
Ease of getting around is another critical feature of San Antonio independent living. The city's public transport services are coordinated by VIA Metropolitan Transport. This agency provides bus and streetcar services within the downtown area. A low-cost Day Pass is available for added convenience. Equipped with two-way radios, the city's Ambassadors Amigos are there to assist stranded pedestrians and motorists, serve as safety escorts and act as information guides. In an emergency, they are also qualified to provide first aid until professional assistance arrives on the scene.
Summing Up
The climate, low cost of living and proximity to both the sea coast and the Mexican border conspire to make San Antonio independent living a highly desirable prospect. Residents can further their historical education by visiting the Alamo or rest and relax on a leisurely stroll along the River Walk. Local seniors can help keep the city green and pretty and enjoy fishing and hiking. High quality medical care is never far away and the area is easy to navigate, both with and without the help of Ambassadors Amigos.
Back to Top