Mckinney Retirement Communities
There are 0 Retirement Communities in Mckinney, TX and 1 Retirement Community nearby.
Average Cost: $4,500
Map of Mckinney Retirement Communities
Information About Retirement Community in Mckinney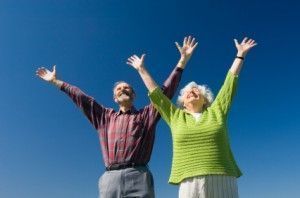 McKinney, TX is located 30 miles north of Dallas and is one of the fastest growing cities in America. The city itself dates back to the 1840's. With a population of almost 137,000, McKinney TX surrounds residents in beauty, convenience and a picturesque environment. Benefits of living in any of the McKinney retirement communities include living in an area known for having a low crime rate, safe environment, strong community pride and a high quality of life. The city has a reputation for being friendly, inviting, historical and ever-expanding. It takes pride in its strong city planning. A strong selling point is its historical downtown area complete with tree-lined streets, ponds, trails and parks.
Attractions
Residents of McKinney retirement communities have a number of attractive options at their disposal. The city takes pride in its high quality of life and this shows in its diverse cultural offerings. It proudly houses a performing arts center that offers world-class entertainment at all levels. There is an energetic arts scene and arts commission. Recreational favorites include the Oak Hollow Golf Course and Tennis Center. Main Street offers tree-lined viewing that allows residents and visitors to experience the rich history and quaint atmosphere, taking people back to a simpler time. The lush environment offers residents and visitors a chance to experience nature by going on any number of outdoor trails or taking a stroll around the downtown corridor. A number of dining establishments, ranging from fast food to elegant, exist to satisfy a variety of taste buds.
Senior Activities
This historical city offers a number of senior activities for residents of McKinney retirement communities. The Parks and Recreation Center offers year-round classes to stimulate the mind, body and soul. The Senior Recreation Center is maintained by the Parks and Recreation Department. This Center offers individuals 50 and over the chance to develop new skills like using computers, playing board games, enjoying coffee socials, learning new things, enjoying potlucks with other residents, volunteering services, going on field trips and/or partaking in any number of activities. Seminars, programs and classes are continually changing, with new ones added regularly. Stop by the Center to pick up a calendar of activities. Retirement communities may also offer their own activities to keep residents busy and socialized.
Medical Facilities
Residents of McKinney retirement communities can be assured of receiving top-quality medical care at a number of establishments. Methodist McKinney Hospital is well-known for its joint replacement specialists.
Baylor Medical Center
is known for having a world-class cancer care department. Other specialties of particular interest to the senior population offered here include urology, neurology, pulmonary, heart and vascular, transplant services, spine and scoliosis care, plus orthopedics.
Transportation
Transportation abounds in this city. The Dallas, Garland and Northeastern Railroad provides public rail service for residents of McKinney retirement communities. Rates are very budget-friendly for senior citizens. Collin County Rapid Transit provides public transportation throughout the area. Reservations can be made via the telephone. Voted in 2012 as the second best city to live in by Money Magazine, McKinney offers something for everyone. Located in a city known for its hometown charm, lush greenery and rolling hills, McKinney retirement communities can provide the perfect place for senior living.
Back to Top