Need help? Have questions? Call 1-800-748-4024
Houston Assisted Living
There are 114 Assisted Living Facilities in Houston, TX and 30 Assisted Living Facilities nearby. The average cost of Assisted Living in Houston, TX is $3,293 per month.
Average Cost: $4,500
Map of Houston Assisted Living Facilities
Information About Assisted Living Facility in Houston
Houston is the largest city in the state of Texas and the fourth largest city in the United States. With a population of almost 2.3 million people, the city is rich with ethnic and religious diversity and has a history that began almost 175 years ago. Seniors who choose
assisted living in Houston
have access to quality healthcare, excellent community transportation and diverse attractions to keep them interested and entertained.
Houston Attractions
The
Armand Bayou Nature Center
is a beautiful preservation effort centered on the Texas Gulf Coast. At the preserve, residents of assisted living in Houston can take a walking tour, bird watch, check out live animal displays and visit a historic farm. Armand Bayou can also be toured by electric pontoon boat or guided canoe. The
Houston Maritime Museum
wows visitors with exhibits and displays of ship models, navigation instruments, tools and nautical items from all over the world. The museum also houses a gift shop with hundreds of nautical themed items.
Houston Senior Activities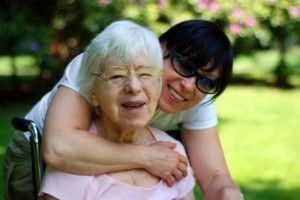 Houston has 56 community centers located throughout the city that offer numerous activities for adults age 55 and older. Most of the programs are free and activities include walking clubs, fitness classes, field trips, computer classes, holiday events, competitions, crafts and cultural events. Activities vary by community center and the
Houston Parks and Recreation Department
publishes a catalog three times a year that lists the days, times and locations of their events making it easy for residents of assisted living in Houston to find plenty of things to do.
Houston Medical Facilities
The
Methodist Hospital System
has five quality facilities located throughout the Houston area, including
The Methodist Hospital
and
Methodist Willowbrook Hospital
.
U.S. News & World Report
named Methodist as one of its 2010 "America's Best Hospitals" in 13 out of 16 specialties. Those specialties include urology, kidney disease, cancer, geriatrics, orthopedics, and diabetes and endocrinology. Residents of assisted living in Houston have access to top-notch medical care in a system where the staff truly cares about their patients.
Houston Transportation
Public transportation in Houston is provided by the
Metropolitan Transit Authority of Harris County, Texas (METRO)
. Residents of assisted living in Houston can take advantage of METRO's multiple programs including METRORail, METROLift and buses. Seniors, Medicare holders and the disabled are eligible for a discounted fare card that gives them 50 percent off the full fare for all local park & ride and rail transportation. Houston is a bustling city with ample opportunities to enjoy unique attractions. Seniors interested in assisted living in Houston will appreciate the warmer winters and eye-pleasing downtown skyline. View a list of local assisted living facilities on our
Houston Assisted Living
page.
Written by senior housing staff writer
.
Back to Top