Garland Assisted Living
There are 9 Assisted Living Facilities in Garland, TX and 30 Assisted Living Facilities nearby.
Average Cost: $4,500
1246 Colonel Dr.
Garland, TX 75043
At Silver Creek Assisted Living, your family is our family, and we offer each resident the freedom and opportunity to make choices that will ease his/her lifestyle transitions.
---
1245 Colonel Drive
Garland, TX 75043
Brookdale Club Hill is a cozy retreat designed for active seniors and assisted living residents and located in a stunning, park-like community in Garland.
---
4918 Collingwoood
Garland, TX 75043
Here at We Care Residential Care Home, we are located are right by Duke Creek, a walking exercise trail and a surf and swim gym with classes that residents can check in to.
---
3256 3260 3262 3264 3266 3268 3270 N Garland Ave
Garland, TX 75040
---
3254 N Garland Ave
Garland, TX 75040
---
1207 High Grove Dr
Garland, TX 75041
At Abba Care, we focus on what is important for your loved one: self-efficiency, self-respect and self-satisfaction and living in a homelike environment.
---
---
3252 N Garland Ave
Garland, TX 75040
---
3450 Wagon Wheel Road
Garland, TX 75044
Located close to numerous local parks and shopping destinations, Winters Park Assisted Living and Memory Care is a warm senior living community.
---
Back to Top
Reviews of Garland Assisted Living Facilities
---
---
---
---
---
---
Back to Top
Map of Garland Assisted Living Facilities
Information About Assisted Living Facility in Garland
Residents of
assisted living in Garland
are provided the perfect blend of small-town comfort and big city opportunities. Having grown from its humble roots as a center of local cotton farms, Garland today is a thriving community that earned a place on
CNN
and
Money Magazine's
list of the "Top 100 Places to Live" in 2008. Located just northeast of Dallas, Garland provides an environment of comfort, culture and safety.
Garland Attractions
The
Patty Granville Art Center
boasts not one, but two elegant theaters, and the glass-lined Atrium and outdoor courtyard offer a grand setting for banquets, receptions and other gatherings. Garland's award-winning parks and recreation system also offers more than 2,500 acres of parks in the city, and is just one of the many attractions easily accessible by local residents. The city is proud to be the home of the
Nicholson Memorial Library System
, providing residents of assisted living in Garland with access to over 430,000 books, along with a wide variety of magazines, newspapers, audio tapes and videos.
Garland Senior Activities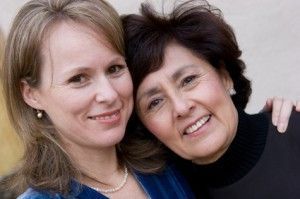 For seniors taking advantage of assisted living in Garland, the
Garland Senior Activity Center
and the senior programs at the Carver Center provide educational classes, arts and crafts projects, and physical fitness programs. The city's adult programs also provide opportunities to meet and socialize with other local seniors, as well as tour and explore the city and surrounding area on one of the frequently offered day and overnight trips.
Garland Medical Facilities
The conveniently located
Baylor-Garland Hospital
provides residents of assisted living in Garland a positive and supportive healing environment. The hospital is a Blue Cross/Blue Shield "Blue Distinction" designated center for knee and hip replacement surgery. Nearby
Parkland Hospital
recently received the two largest philanthropic gifts to any public hospital capital campaign in the nation, and is currently constructing a new and impressive emergency and special care facility, improving residents' quality of care from the inside out.
Garland Transportation
As well as being a part of the
Dallas Area Rapid Transit
system, which provides access to rail, bus and paratransit services, the Garland Parks and Recreation Department provides residents of assisted living in Garland with free transportation from home to either the Senior Activity Center or the senior program at the Carver Center. The Department can also provide transportation to local doctors and specialists for some seniors. For service, comfort and culture, assisted living in Garland provides residents with a rich and fulfilling life. To view a list of local assisted living communities, visit our
Garland Assisted Living
page.
Written by senior housing staff writer
.
Back to Top