Troutdale Assisted Living
There are 0 Assisted Living Facilities in Troutdale, OR and 30 Assisted Living Facilities nearby.
Average Cost: $4,500
Map of Troutdale Assisted Living Facilities
Information About Assisted Living Facility in Troutdale
Troutdale sits at the gateway to the Columbia River Gorge where the Sandy and Columbia Rivers meet. The city grew from a little village along the railroad and river systems to a thriving modern community. Troutdale is a city where seniors can still find that old-time, small-town friendliness.
Troutdale Recreation
Savvy residents of
assisted living in
Troutdale
are sure to find bargains at the Columbia Gorge Premium Outlets. The mall offers 45 outlets for such brands as Easy Spirit, Harry & David and Liz Claiborne. The shops and services in quaint historic downtown Troutdale complement outlet mall shopping. The monthly First Friday Art Walk encourages senior living residents to browse the art and merchants in historic downtown with a little wine and music.
Troutdale Activities
The three museums of the
Troutdale Historical Society
preserve the rich history of the area's early settlers. The Harlow House Museum chronicles the area's pioneer life. The Rail Depot Museum preserves many railroad artifacts from the 1800's and early 1900's. The Barn Museum displays a photographic history of the area with changing exhibits. The Historical Society hosts events and programs such as the annual Ice Cream Social with fresh strawberry shortcakes heaped with ice cream and whip cream, the annual pioneer cemetery tour guided by a local cemetery historian, and "Treks" that tour museums, historic locations, and scenic byways in both Oregon and Washington. For a special night out, there's a variety of entertainment for residents of assisted living in Troutdale to enjoy at McMenamins Edgefield. There's a brewery, winery, classic pub, six bars, fine dining, a movie theater, artisians, gardens, a distillery, and lodging and hostel accommodations. On the National Register of Historic Places, tours of Edgefield's renovated buildings and grounds are also available.
Troutdale Medical Facilities
Legacy Mount Hood Medical Center
, in nearby Gresham, offers residents a comprehensive range of services. Its expanded Emergency Department features state-of-the-art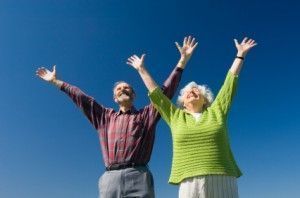 medical technology and an Ambulatory Care Unit for minor illnesses and injuries. Seniors enjoying assisted living in Troutdale will find efficient and caring treatment from board-certified emergency medicine physicians, Northwest Acute Care Specialists, specialty nurses and support staff during any emergency medical situation. The
Adventist Medical Center
, a short drive away in East Portland, recently opened its state-of-the-art Northwest Regional Cardiac Center in its new Pavilion building. Rated in the top 7% of hospitals nationwide for the care of heart attack patients, the new Cardiac Center provides a comprehensive range of in-patient treatment and out-patient services including a complete cardiac rehabilitation exercise facility.
Troutdale Transportation
Seniors who choose assisted living in Troutdale will soon be able to travel to Portland using
MAX
, the Tri-Met light rail system. The MAX trains have ramps for easy boarding and priority seating for riders with limited mobility or mobility devices. In addition to announcements of approaching stations and ticket machines with audio instructions,
RideWise
helps seniors and people with disabilities find the best transportation options and learn how to use public transportation.
Find Assisted Living in Troutdale
Assisted living in Troutdale offers a comfortable mix of small-town living with easy access to the services of a large city. Search for
assisted living facilities
on our
Troutdale Assisted Living
page.
Written by senior housing writer Karen Tom.
Back to Top