Portland Memory Care
There are 6 Memory Care Facilities in Portland, OR and 5 Memory Care Facilities nearby. The average cost of Memory Care in Portland, OR is $4,716 per month.
Average Cost: $4,500
Portland Memory Care Facility Costs
The median cost of Memory Care in Portland for a single-occupancy apartment is $4,716/month (SeniorHomes.com - 2015). This monthly cost typically includes rent, utilities, dining, housekeeping and transportation.
Cost of Portland Memory Care Communities
Cost of Nearby Memory Care Communities
Cost data provided by senior living communities and compiled by SeniorHomes.com is subject to change without notice. This data is for informational purposes only and may contain inaccuracies. Your actual senior living costs may vary depending on your personal situation.
Back to Top
Reviews of Portland Memory Care Communities
Cherry wood is an exceptional facility it is large and has more of a cruise ship feeling than a homelike atmosphere. The facility itself was very well kept up and clean. There were lots of outdoors areas for residents to enjoy the outdoors including a garden area they could plant themselves...
Read more Cherrywood Village reviews
---
My visit to CherryWood was fantastic. I thought the place was really well done, clean, and without odor. The staff was very involved with the residents and fabulous. There were on-going activities when we were there. However, the rooms were smaller. They had a large dining room that looked great...
Read more Cherrywood Village reviews
---
Back to Top
Map of Portland Memory Care Facilities
Information About Memory Care Facility in Portland
Portland, Oregon is the Pacific Northwest's third most populous city, just behind Vancouver, British Columbia, Canada and Seattle, Washington. It is the state's most populous city with about 2,260,000 people living in the entire metropolitan area of Portland. Incorporated in 1851, the area that became the city of Portland was originally settled by the Multnomah people. In 1843, Europeans came to the area in the form of William Overton. Due to the city's access to major waterways, including the Pacific Ocean, the Columbia River and the Williamette River, as well as to the fertile Tualatin Valley, it saw rapid growth. With its location within the marine west coast climate, seniors who need Portland memory care will enjoy the region's dry and warm summers. Winters in the area can often be wet as well as cool, or even chilly.
Attractions
For residents of Portland memory care facilities, opportunities for shopping experiences abound in this beautiful city. Downtown Portland, as the center of the city, offers a great deal for residents to experience. In addition to attractions such as the Oregon Historical Society, Portland Art Museum, Arlene Schnitzer Concert Hall and Portland State University, the downtown area is also home to department stores like Macy's and Nordstrom. For the shopping enthusiast, the Pioneer Place Mall offers a wealth of shopping, dining and entertainment options to suit a variety of different tastes and budgets.
Senior Activities
According to a March 2012 article on Yahoo! Finance, Portland is one of the nation's top cities in which to retire. The city has a sizable population of seniors, including those who reside in Portland memory care facilities. Through the city's Parks and Recreation department, retirees can enjoy many different activities that are designed with their interests and abilities in mind. The city also offers a variety of ways in which to keep fit, including seated yoga, line dancing classes and a senior hiking program. Nutrition classes allow seniors to glean information about healthy eating while enjoying delectable menu options.
Medical Facilities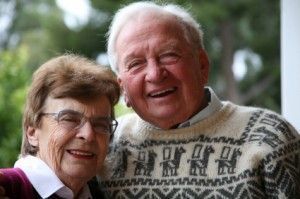 US News has ranked Oregon Health and Science University as the number one medical facility in the entire state of Oregon. This is great news for residents of Portland memory care facilities as they can be sure they have access to top notch medical care should they need it. Some specialties of this 534-bed teaching hospital include geriatrics, pulmonology, urology, cancer, diabetes and endocrinology.  At Legacy Good Samaritan Hospital and Health Center, also ranked as one of the top hospitals in the area, seniors can enjoy health care specialties in areas such as cancer, nephrology, urology and more. This 249-bed hospital performed more than 15,000 operations during the last year statistics were obtained.
Transportation
Seniors who need Portland memory care will thrive on the well developed public transportation system that links different areas of the city. TriMet is the entity that operates a great majority of the area's buses as well as the light rail system. This light rail system, known as the MAX, provides a seamless way for individuals to travel from the suburbs to the city and back again. In addition, the Portland Streetcar provides transportation from the South Waterfront District through the west end of downtown to shopping areas and residential areas. Portland, Oregon offers seniors a robust public transportation system that enables seniors to visit the extensive offerings and activities that are geared for them as well as to access the health care they need. With the pleasant weather, varied history and many opportunities in which they can enjoy themselves, this city is the ideal place to retire.
Back to Top