Hillsboro Assisted Living
There are 7 Assisted Living Facilities in Hillsboro, OR and 30 Assisted Living Facilities nearby. The average cost of Assisted Living in Hillsboro, OR is $3,868 per month.
Average Cost: $4,500
1950 Northwest 192nd Avenue
Hillsboro, OR 97006
---
---
2550 Southeast Century Blvd.
Hillsboro, OR 97123
---
---
351 Se 5Th Ave
Hillsboro, OR 97123
At Harmony Guest Home, we offer caring, well trained staff, and nursing on site, a beautiful, warm and safe environment to live. Specialized/personali...
---
1005 N.E. 17Th Avenue
Hillsboro, OR 97123
At Cornell Estates, you can experience daily programs and events, many of which focus on music, arts, education and volunteer opportunities, all within a relaxing, friendly setting.
---
19295 NW Cornell Rd
Hillsboro, OR 97124
Our homes are located in the SE Denver/Aurora area. The caring staff would like to encourage you to contact us to arrange a personalized tour. Our ...
---
Back to Top
Hillsboro Assisted Living Facility Costs
The median cost of Assisted Living in Hillsboro for a single-occupancy apartment is $3,868/month (Genworth - 2013). This monthly cost typically includes rent, utilities, dining, housekeeping and transportation.
Cost of Hillsboro Assisted Living Facilities
Cost of Nearby Assisted Living Facilities
| | | |
| --- | --- | --- |
| Van Mall | Vancouver | $3,780/month |
| Russellville Park | Portland | $3,675/month |
| Canfield Place | Beaverton | $3,600/month |
| Markham House | Portland | $4,550/month |
| Town Center Village | Happy Valley | $4,450/month |
| Country Meadows Village | Woodburn | $3,120/month |
| Clackamas View Senior Living | Milwaukie | $4,819/month |
| Cherrywood Village | Portland | $4,000/month |
| Homewood Heights Assisted Living Community | Milwaukie | $3,650/month |
| Elmcroft of Sellwood | Portland | $4,095/month |
| Elite Care at Oatfield Estates | Milwaukie | $5,250/month |
| Elite Care at Fanno Creek | Tigard | $5,095/month |
| Hawthorne Gardens Senior Living Community | Portland | $3,600/month |
| Cascade Inn | Vancouver | $2,750/month |
| Pacifica Senior Living Calaroga Terrace | Portland | $3,400/month |
| Prestige Senior Living Beaverton Hills | Beaverton | $3,900/month |
| Fircrest Senior Living | Mcminnville | $5,250/month |
| Tanner Spring Assisted Living Community | West Linn | $3,675/month |
| The Ackerly at Timberland | Portland | $3,945/month |
| Prestige Senior Living Riverwood | Tualatin | $3,300/month |
| Pacifica Senior Living Vancouver | Vancouver | $4,200/month |
Cost data provided by senior living communities and compiled by SeniorHomes.com is subject to change without notice. This data is for informational purposes only and may contain inaccuracies. Your actual senior living costs may vary depending on your personal situation.
Back to Top
Reviews of Hillsboro Assisted Living Facilities
We visited The Springs. It was a good experience. From what we saw, the place was newer and perhaps somewhat better quality. Actually, it was a little more upscale than my mother felt comfortable with...
Read more The Springs at Tanasbourne reviews
---
Back to Top
Map of Hillsboro Assisted Living Facilities
Information About Assisted Living Facility in Hillsboro
Hillsboro, one of the "Best Places to Retire" according to
U.S. News and World Report
, lies in the Tualatin Valley midway between the majestic Cascade Mountains and the rugged Oregon coast. Seniors who choose
assisted living in
Hillsboro
enjoy life in a growing, well-planned community just a short 17 miles west of Portland. The warm summers, mild winters and the valley's generally damp weather make for lush landscapes, abundant farm crops and one of Oregon's most active wine making areas. As the hub of Oregon's Silicon Forest, Hillsboro is headquarters to several high-tech companies including Intel, Planar Systems and FEI. This is a great city for senior living where residents enjoy a small-town atmosphere with a big-city attitude.
Hillsboro Recreation
Residents of assisted living in Hillsboro are surrounded by scenic natural beauty with 21 public parks, premier wineries and the Jackson Bottom Wetland Preserve, a 710-acre wildlife preserve located within the Hillsboro city limits. The
Hillsboro Department of Parks and Recreation
offers numerous classes and activities that include aquatics, art, dance, health and wellness, and general interest. Shopping in downtown Hillsboro's unique blend of old and new shops is an entertaining and leisurely way to spend a day, whether it's browsing antique stores, stopping by the Sequoia Art Gallery or having lunch at one of the local restaurants. For serious shopping, Portland's many shopping areas are just a 30-minute drive away. During the warmer months, the open-air farmers' markets feature fresh produce, arts and crafts, hot food, and live entertainment.
Hillsboro Senior Activities
Seniors enjoying assisted living in Hillsboro will find social and leisure activities at the
Hillsboro Community/Senior Center
. The center offers a variety of fun classes,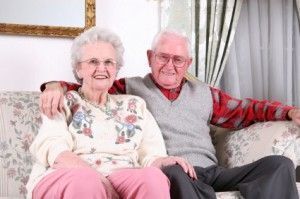 educational workshops, trips and special events for seniors as well as other services such as footcare, haircuts, blood pressure checks, and hearing aid testing for little to no fee. There is a wealth of cultural activities in Hillsboro for assisted living residents. Founded in 2001, the Hillsboro Symphony Orchestra brings together talented community musicians who play for the love of music without compensation. The Oregon Chorale is a 50-voice symphonic choir with concerts that present musical styles from classical to baroque and renaissance to contemporary. The Hillsboro Actors Repertory Theatre presents a wide variety of staged plays and musicals throughout its regular season.
Hillsboro Medical Facilities
Tuality Healthcare
is the primary provider of in-patient services, urgent care centers and outpatient facilities throughout the Hillsboro area. The Tuality Community Hospital in downtown Hillsboro offers a full range of hospital services including comprehensive inpatient and outpatient mental health services for older adults. The
Center for Geriatric Psychiatry
assists seniors struggling with depression, grief, stress and anxiety and other mental health issues by teaching alternative coping skills, evaluating medications and promoting wellness. The Emergency Department at
Providence Newberg Hospital
in nearby Newberg treats over 20,000 patients a year from the surrounding communities. Providence Newberg's Emergency Department is staffed with a team of board-certified and emergency-trained doctors and nurses who provide compassionate, high-quality care and outstanding service.
Hillsboro Transportation
Connected to Portland through the TriMet
MAX
light rail line, senior living residents have easy access to downtown Portland with trains leaving every 5 to 15 minutes. MAX has ramps that extend onto the sidewalk for easy boarding and priority seating spaces near the door for people with limited mobility or using wheelchairs. Under the
Honored Citizens
program, seniors are eligible for discounted fares.
Find Assisted Living in Hillsboro
You can find a list of local assisted living communities in Hillsboro by visiting our
Hillsboro Assisted Living
page.
Written by senior housing writer Karen Tom.
Back to Top