Gresham Assisted Living
There are 6 Assisted Living Facilities in Gresham, OR and 30 Assisted Living Facilities nearby.
Average Cost: $4,500
25200 South East Stark Street
Gresham, OR 97030
Brookdale Mt. Hood in Gresham provides highly-personalized assisted living that keeps you connected to your family, friends and dreams.
---
1219 NE 6th Street
Gresham, OR 97030
Brookdale Chestnut Lane Gresham is a special place where the deaf community comes first. Our specifically designed community has been enhancing the lives of deaf/deaf-blind seniors since 2005.
---
1655 NE 18th St.
Gresham, OR 97030
Farmington Square Gresham developed the concept of a small home-like setting to give each resident a more comfortable and intimate living environme...
---
1220 SE 282nd Ave.
Gresham, OR 97080
---
---
1545 SE 223rd Ave.
Gresham, OR 97030
Courtyard Fountains in Gresham VA is rental retirement community that offers Independent Living and Assisted Living on beautiful campus situated in...
---
Back to Top
Reviews of Gresham Assisted Living Facilities
---
---
---
---
---
---
Back to Top
Map of Gresham Assisted Living Facilities
Information About Assisted Living Facility in Gresham
The city of Gresham is the fourth largest city in Oregon with a population of just over 100,000. It is located in the Northwest corner of the state immediately East of Portland and south of the Washington-Oregon border on the banks of the Columbia River. Formerly a popular campground for Pioneers on the way to Portland, Gresham has blossomed into a thriving city with its own unique natural beauty, cultural activities and booming commercial center. With so much to do, seniors who choose to enjoy
assisted living in Gresham
will never experience a dull moment.
Gresham Recreation
Senior living residents take advantage of Gresham's mild climate year-round by strolling along the city's
Historic Downtown
. The tree-lined boulevards of specialty shops and restaurants are designed to celebrate Gresham's historical roots. Seniors may also take advantage of the many retail stores at
Gresham Station
. Conveniently located on the MAX light rail line, this bustling mall is home to over 50 stores and restaurants. On rainy days, residents of assisted living in Gresham may choose to take in a show at the Mt. Hood theater, a 784-seat movie theater in the heart of Downtown Gresham.
Gresham Activities
Seniors enjoying assisted living in Gresham who crave a little culture can find it at the
Gresham Little Theater
, a community playhouse featuring major theatrical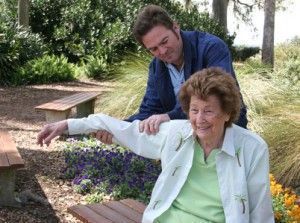 productions starring local performers. The Little Theater also hosts a year-round Bluegrass Music Series. Music lovers may also enjoy the
Mt. Hood Jazz Festival
. The festival is a three-day affair and hosts a variety of jazz performers from around the region. Live musical entertainment is also an integral part of the
Gresham Farmers Market
, where assisted living seniors can sample fresh produce from local farmers and vendors from May to October each year.
Gresham Medical Facilities
Residents of Gresham have access to some of the finest medical care in the state right in their backyard. The
Legacy Mount Hood Medical Center
has been providing care to the greater Gresham community since 1922. Part of the Legacy Health System, which runs hospitals and medical centers throughout the region, Legacy Mount Hood provides quality health-care to senior living residents with a particular emphasis in treating cancer, cardiac and pulmonary conditions, stroke and sleep disorders. Living just outside of Portland, residents of assisted living in Gresham may take advantage of the medical services provided by the many hospitals located in the Portland area such as the
Oregon Health & Sciences University (OHSU)
Medical Group. OHSU is the state's only academic hospital and is on the cutting edge of medical research and technology. The hospital was the only medical center from Oregon to be recognized in U.S. News & World Report's Best Hospitals List of 2008 for their work in oncology and endocrinology.
Gresham Transportation
Seniors enjoying assisted living in Gresham can get out and explore all the Portland metro area has to offer simply by hopping on the
MAX Light Rail
train. The city of Gresham is serviced by the Blue Line which runs from Hillsboro to Gresham servicing the cities of Beaverton and Portland along the way. Seniors are eligible to participate in the TriMet
Honored Citizens program
which offers discounted fares to riders 65 and older. Seniors with mobility issues who are unable to comfortably ride the MAX Light Rail or bus can turn to TriMet's
LIFT
services. Disabled seniors can reserve rides on LIFT's shared-ride service and go from the front door of their
assisted living community
to anywhere in Gresham.
Find Assisted Living in Gresham
Offering some of the best suburban living in Oregon, assisted living in Gresham is a great choice for Portland-area seniors. View a list of local senior housing options on our
Gresham Assisted Living
page.
Written by senior housing writer Jacqui Howell.
Back to Top