Need help? Have questions? Call 1-800-748-4024
Columbus Assisted Living
There are 24 Assisted Living Facilities in Columbus, OH and 15 Assisted Living Facilities nearby. The average cost of Assisted Living in Columbus, OH is $4,050 per month.
Average Cost: $4,500
Map of Columbus Assisted Living Facilities
Information About Assisted Living Facility in Columbus
Columbus is the state capital of Ohio and the fifteenth largest city in the United States with just under 800,000 residents. Founded in 1812 and named for famous explorer Christopher Columbus, this city is home to the largest college campus in the country and the largest chemical information clearinghouse on Earth. Summers in Columbus are hot and humid, while winters are colder, but drier. Residents appreciate the small amounts of snowfall the area typically receives. Seniors who are attracted to the energy of a large city will fall in love with
assisted living in Columbus
.
Columbus Attractions
Seniors enjoying assisted living in Columbus have ready access to many museums and cultural attractions. The
Franklin Park Conservatory
is a stunning 88-acre botanical garden that thrills the senses with its diverse and colorful flora. History buffs will appreciate the
Ohio Historical Center
, which serves as the headquarters of the Ohio Historical Society and devotes 250,000 square feet to exhibits and archives related to Ohio's history. The Center is located next to Ohio Village, a replica of a Civil War-era village. The
Columbus Museum of Art
contains one of the largest collections of European and American art, with an emphasis on art created before 1950. Modern art fans will adore the
Wexner Center for the Arts
, which is a contemporary gallery and art research organization that's part of Ohio State University.
Columbus Senior Activities
Residents who choose assisted living in Columbus can easily connect with other seniors at the city's two senior centers. The
Gillie Senior Center
boasts space for billiards, ceramics, dancing, fitness, reading and sewing.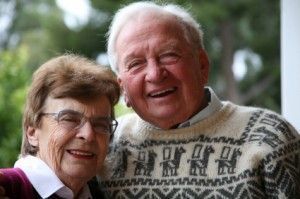 The
Martin Janis Senior Center
has its own theater, kiln and wood shop. Senior programs are also available at other community centers throughout the city. The Columbus Recreation & Parks Department runs a number of programs specifically geared towards adults 50 and older including leagues for basketball, golf and softball. Seniors may also participate in water aerobics classes at the Columbus Aquatics Center.
Columbus Medical Facilities
Assisted living in Columbus places seniors close to the nationally renowned
Ohio State University Medical Center
. The Center provides comprehensive medical care at several convenient locations throughout the city. Seniors have access to diagnostic and therapeutic care as well as hospice services and rehabilitative services. The Medical Center also provides nutritional counseling, home meal delivery, prescription services and imaging services for its senior patients.
Columbus Transit
Seniors enjoying assisted living in Columbus can easily get around on the city's public bus system, which is operated by the
Central Ohio Transit Authority
(COTA). Adults age 65 and older are eligible for discounted rides at half off the regular fare. For seniors with limited mobility who are unable to ride traditional buses, COTA offers the
Mainstream
shared-ride program. Mainstream is available to ADA-eligible individuals and provides door-to-door, pre-scheduled service in wheelchair-accessible shuttle vans.
Find Assisted Living in Columbus
Columbus, Ohio is a fantastic choice for the senior who appreciates the incredible diversity and richness of a big city. To view a list of local assisted living communities, visit our
Columbus Assisted Living
page.
Written by senior housing staff writer
.
Back to Top