Oyster Bay Senior Living
There are 2 Senior Living Options in Oyster Bay, NY and 30 Senior Living Options nearby.
Average Cost: $4,500
150 South Street
Oyster Bay, NY 11771
Oyster Bay Manor, located in Oyster Bay, provides seniors with a selection of amenities to encourage an enjoyable senior living experience.
---
45 E Main St.
Oyster Bay, NY 11771
---
Back to Top
Reviews of Oyster Bay Senior Living Options
I'm familiar with Oyster Bay Manor. A friend's mother was in that place a couple of years ago. It was a very nice place but had more of an institutional feel about it. It's an older building in a different style. The town and establishments are close by.
Read more Harbor House reviews
---
Back to Top
Map of Oyster Bay Senior Living Options
Information About Senior Living Option in Oyster Bay
Oyster Bay is a charming and beautiful town in Nassau County, New York. Part of the New York Metropolitan Area, Oyster Bay has a population of approximately 300,000 people living in 18 hamlets and 18 villages.
Oyster Bay senior living
is an attractive choice for people who love the water, as residents have easy access to South Oyster Bay and the Atlantic Ocean. The town is also famous for its shopping districts, which include exclusive designer boutiques, antique shops and a large selection of popular restaurants.
Oyster Bay Attractions
Oyster Bay offers a bevy of attractions for all age groups. Seniors enjoy many of the area's museums, including the
Hicksville Gregory Museum
and the
Garvies Point Museum
. Fishing enthusiasts love to spend lazy afternoons fishing from one of the many comfortable, sheltered spots that dot the shores. Individuals who choose Oyster Bay senior living will also enjoy the town's numerous arboretums, botanical gardens, wildflower preserves, nurseries and other botanical attractions.
Oyster Bay Senior Activities
Oyster Bay has a thriving senior population and there are many programs available to residents who are 60 or older. The most popular activities offered at the municipal senior centers include tai chi, water aerobics, computer literacy,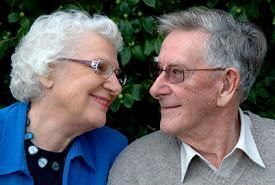 board games, line dancing and card playing. Individuals who choose Oyster Bay senior living also have access to a wide variety of municipal and private tours and trips to destinations such as the theatre and day cruises. Many of the town's senior centers offer free or low-cost transportation to and from their facilities.
Oyster Bay Medical Facilities
Oyster Bay senior living offers peace of mind for seniors and their loved ones. There are several world-class medical facilities in the area that offer state-of-the-art services such as preventative care, nutritional counseling, geriatric care, wound care, pain management and surgical rehabilitation. Psychological services and grief counseling are also offered. Local hospitals include the
Nassau University Medical Center
and
North Shore University Hospital
. Both are highly respected teaching hospitals with reputations for compassionate care and innovative treatments.
Oyster Bay Transit
Individuals who choose Oyster Bay senior living also have access to several convenient modes of public transportation. The Oyster Bay station of the
Long Island Railroad
provides timely and convenient rail service to New York City's Penn Station. Seniors age 60 and up enjoy half-price fares on all county-run buses. To obtain this discount, seniors must register with the
Nassau County Senior Resident Leisure Program
and present their membership card to the bus driver upon boarding. A valid
Medicare
card is also acceptable. This half-price fare discount also applies to any aide or assistant travelling with and assisting a person using a wheelchair.
Find Oyster Bay Senior Living
Oyster Bay is a beautiful, scenic town that offers plenty for everyone. Browse our directory to find
Independent Living
,
Assisted Living
or
Retirement Communities
in Oyster Bay…
Written by senior housing staff writer
.
Back to Top