Raleigh Retirement Communities
There are 3 Retirement Communities in Raleigh, NC and 0 Retirement Communities nearby.
Average Cost: $4,500
1500 Sawmill Road
Raleigh, NC 27615
Springmoor is a nationally accredited full service life care retirement community located in a beautifully developed area in Northwest Raleigh. Spr...
---
501 East Whitaker Mill Road
Raleigh, NC 27608
Refund Plan: 100% of Entrance Fee less non-refundable Initiation Fee. Assisted Living and Nursing Care on Fee-For-Service basis.
---
8801 Cypress Lakes Drive
Raleigh, NC 27615
Refund Plan: 90%# of Purchase or Resale Price. Assisted Living and Nursing Care on discounted Fee-For-Service basis.
---
Back to Top
Map of Raleigh Retirement Communities
Information About Retirement Community in Raleigh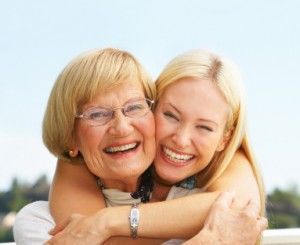 Raleigh was established as the Wake County seat and the capital of North Carolina in 1792 because its centralized location made it difficult to attack via the coast. Named for Sir Walter Raleigh of the Roanoke Colony that was lost in Dare County during the state's early settlement days, this city is the second largest in the state. With an estimated population of 416,468 in 2011, those people considering a move to Raleigh retirement communities will discover the city to be one of the fastest growing in the country. Due to its humid and subtropical climate, residents of Raleigh retirement communities can enjoy relatively mild winters with hot summers.
Attractions for Seniors
The city is divided into several distinctive geographical areas that each have their own feel and vibe. In the downtown area, also known as Old Raleigh, the restored City Market offers a wide range of dining and shopping experiences. Other highlights include the Raleigh City Museum, the North Carolina Museum of History, the Fayetteville Street business district and the midtown business district of Cameron Village. The outer belt-line of Raleigh contains neighborhoods and the Crabtree Valley Mall, home to major retail chains and restaurants.
Senior Activities
For seniors living in Raleigh retirement communities, there are many activities designed to provide support, socialization and education. Adult day care and Total Life centers offer avenues for social contact while the Encore Center for Lifelong Enrichment provides a wealth of study trips, courses, special events and other types of programs for seniors. North Carolina's Division of Aging and Adult Services offers resources covering health matters, retirement, housing, employment, insurance and more that help seniors to live a more independent and enrich life.
Medical Facilities
Living in Raleigh retirement communities ensures close proximity to some of the top medical facilities in the country.
Duke University Medical Center
has been ranked as the number one hospital in the Raleigh-Durham area by U.S. News. This 812 bed teaching hospital performed more than 35,000 outpatient and inpatient surgeries for the last year data was reported. It boasts nationally ranked specialties in categories such as geriatrics, pulmonology, orthopedics, cardiology, heart surgery, ophthalmology and more.
Public Transportation in the City of Raleigh
Capital Area Transit, also known as CAT, provides public transportation for the city's residents and visitors with 43 fixed bus routes. In addition, Triangle Transit provides commuter and regional bus service between Raleigh and other cities such as Cary, Chapel Hill and Durham. Other areas serviced by Triangle Transit include Research Triangle Park, Raleigh-Durham International Airport and several large suburban areas. This extensive network of public bus service, both within the city itself and to popular points nearby that lie outside the city, give people residing in Raleigh retirement communities ample opportunities to take advantage of the many amenities the city has to offer. Because of its temperate climate, access to top notch medical facilities, abundant educational, recreational and cultural amenities, the Raleigh area of North Carolina offers seniors the ideal location in which to retire.
Back to Top