Plymouth Assisted Living
There are 3 Assisted Living Facilities in Plymouth, MN and 30 Assisted Living Facilities nearby.
Average Cost: $4,500
16205 36th Avenue North
Plymouth, MN 55446
---
3750 LAWNDALE LANE NORTH
Plymouth, MN 55446
---
10505 8TH AVENUE NORTH
Plymouth, MN 55441
---
Back to Top
Reviews of Plymouth Assisted Living Facilities
Engaging atmosphere with private rooms with a balcony attached. Parking accommodations available to families, especially in the cold winter, including underground parking. Pleasant and lively residents found throughout the facility. Small dementia unit offered in the residence...
Read more SummerWood of Plymouth reviews
---
Serene, faith-based community offering a tranquil atmosphere and scenic views to residents. Located within walking distance of a shopping center, the beautiful architecture is full of knowledgeable, compassionate, and communicative staff...
Read more Cornerstone Assisted Living reviews
---
Back to Top
Map of Plymouth Assisted Living Facilities
Information About Assisted Living Facility in Plymouth
Plymouth, Minnesota is a wonderful, sprawling suburb located about 15 miles northwest of downtown Minneapolis with an estimated population of nearly 73,000 residents. In 2008,
Money
magazine named Plymouth the number one small city on its list of "Best Places to Live" in the United States.
Assisted living in Plymouth
offers seniors access to the many attractions, amenities and services available in the Twin Cities while still allowing them a peaceful respite from the hustle and bustle of big city life.
Plymouth Attractions
There are lots of places to shop in and around Plymouth.
Ridgedale Center
in nearby Minnetonka boasts a selection of more than 100 stores. The Center also offers amenities that help make assisted living in Plymouth more attractive, such as wheelchair service, safety escorts and shuttle service. The
Walker Art Center
is a top-choice for museums in all of Minnesota and is considered one of the nation's top museums for modern art. Located in Minneapolis, the museum sits adjacent to the
Minneapolis Sculpture Garden
, one of the country's largest urban area sculpture parks.
Plymouth Senior Activities
Just like in many other parts of the country, the elderly population in Plymouth is growing and the city does a fine job of accommodating seniors by offering services that make assisted living in Plymouth a great experience.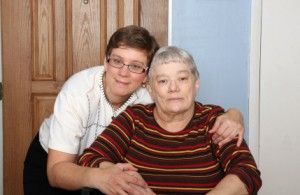 Caregiver support groups, transportation services, foot care clinics, blood pressure checks and tax preparation are only a small sampling of the services offered to seniors at
The Plymouth Creek Center (PCC)
. A multi-use recreational facility located at the edge of the
Millennium Garden
, one of Plymouth's most scenic and popular parks, PCC serves as the primary senior community center in the area.
Plymouth Medical Facilities
It's hard for seniors to enjoy all that the city has to offer if they are not feeling well, which is why residents of assisted living in Plymouth are fortunate to live near some truly exceptional medical centers. At
Park Nicollet Methodist Hospital
in nearby St. Louis Park, patients can receive specialized care for stroke, Parkinson's Disease and sleep disorders. For more serious medical issues, Plymouth residents head to
North Memorial Medical Center
in Robbinsdale. North Memorial operates the region's only Level I Trauma Center as well as offers specialty care for cancer, stroke and cardiac conditions. For regular check-ups and care, seniors may visit local clinics throughout the metro area.
Plymouth Transportation
Residents of assisted living in Plymouth are served by
Plymouth Metrolink
bus service. Founded in 1984 as one of the state's first suburban transit systems, Metrolink offers three convenient services: express buses to downtown Minneapolis, commuter service from Minneapolis to Plymouth and curb-to-curb, Dial-A-Ride service to any location within Plymouth as well as selected locations in neighboring areas. Plymouth also participates in the
Guaranteed Ride Home
program, which offers free bus rides to qualified riders who need emergency transportation home.
Find Assisted Living in Plymouth
Offering easy access to world-class entertainment, attractions and amenities, assisted living in Plymouth is a great choice for any senior. View a list of local assisted living communities by visiting our
Plymouth Assisted Living
page.
Back to Top