Topeka Assisted Living
There are 12 Assisted Living Facilities in Topeka, KS and 1 Assisted Living Facility nearby. The average cost of Assisted Living in Topeka, KS is $4,813 per month.
Average Cost: $4,500
1931 Southwest Arvonia Place
Topeka, KS 66615
At Legend at Capital Ridge we are dedicated to each Residents' independence, choices and dignity.
---
3515 SW 6th Avenue
Topeka, KS 66606
Atria Hearthstone (West) is a gorgeous retirement living community that provides absolute comfort, elegant style and exceptional services.
---
---
4712 Southwest Sixth
Topeka, KS 66606
Set upon 17.5 acres and nestled in the heart of Kansas' capital city, Topeka Presbyterian Manor is a continuing care community offering a full range of senior living options.
---
---
---
---
---
---
1021 SW Fleming Court
Topeka, KS 66604
---
5400 SW 7th St
Topeka, KS 66606
---
2410 Urish Road
Topeka, KS 66614
---
Back to Top
Topeka Assisted Living Facility Costs
The median cost of Assisted Living in Topeka for a single-occupancy apartment is $4,813/month (Genworth - 2013). This monthly cost typically includes rent, utilities, dining, housekeeping and transportation.
Cost of Topeka Assisted Living Facilities
Cost of Nearby Assisted Living Facilities
Community
City
Starting Price
Cost data provided by senior living communities and compiled by SeniorHomes.com is subject to change without notice. This data is for informational purposes only and may contain inaccuracies. Your actual senior living costs may vary depending on your personal situation.
Back to Top
Reviews of Topeka Assisted Living Facilities
---
---
---
---
---
---
Back to Top
Map of Topeka Assisted Living Facilities
Information About Assisted Living Facility in Topeka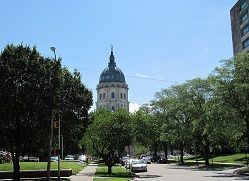 As the capital city of Kansas with a population of nearly 120,000, Topeka offers all the resources and culture of a major city with broad, tree-lined streets and the caring atmosphere typical of a small town. Located in the heart of a rich agricultural region, the historical city has a wealth of attractions. Despite the occasional storm, Topeka offers enjoyable weather throughout the year, with comfortably warm summers, cool, dry winters, and plenty of sunshine all year. Indeed,
assisted living in Topeka
offers a relaxing setting where retirees from all over the nation will surely feel at home.
Topeka Attractions
Those visiting Topeka shouldn't miss the array of museums and historical attractions. The Kansas state capital, modeled after the national capital in Washington, D.C. is a local architectural landmark, and the museum and library of the
Kansas Historical Society
offer a wealth of information to visitors. The
Mulvane Art Museum
is a must-see attraction, with exhibits featuring the work of talented regional artists as well as world-renowned traveling collections. The Topeka park system is home to the beautiful Reinisch Rose Garden, which features over 6,500 plants and more than 400 varieties of roses. With such world-class attractions at their fingertips, seniors enjoying
assisted living in Topeka
are always gaining exciting new life experiences.
Topeka Senior Activities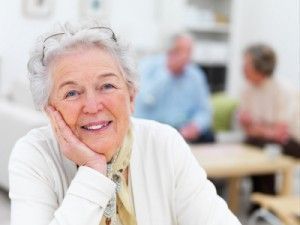 Seniors enjoying
assisted living in Topeka
will find much to do at any of the city's six community centers. Here, seniors are offered dozens of classes in games, exercise and music, many of which are free of cost. The local library system offers workshops, classes and book discussions for the adult community at no charge. Several privately-owned senior centers also serve as gathering places where the senior community can socialize and enjoy their retirement.
Topeka Medical Facilities
A healthy retirement is a happy retirement, and residents of
assisted living in Topeka
will have access to the most advanced medical technology at Topeka's very own
St. Francis Health Center
. St. Francis is rated in the top five percent of hospitals nationwide and has been honored as a Distinguished Hospital for Clinical Excellence. The hospital is one of only a few to fully integrate robotic surgery technology, which improves safety and is less invasive than conventional surgeries. St. Francis has received recognition for excellence in their cardiology department and is also ranked as a Top 100 in value for hospitals nationwide.
Topeka Transportation
Serving the metropolitan area and the surrounding three-mile radius,
Topeka Transit
ensures that residents of
assisted living in Topeka
are able to experience all the city has to offer. Topeka Transit is rated in the top ten nationwide for efficiency, and reduced fares are available for senior citizens and the disabled. Seniors can choose to ride one of 30 fixed bus routes, six streetcar trolleys or 15 wheelchair-accessible paratransit vans.
Assisted living in Topeka
offers seniors a safe, yet exciting setting in which to enjoy the great adventure of retirement. To browse our directory of local senior housing options visit our
Topeka Assisted Living
page.
Written by senior housing staff writer
.
Back to Top