Kansas City Assisted Living
There are 5 Assisted Living Facilities in Kansas City, KS and 30 Assisted Living Facilities nearby.
Average Cost: $4,500
Reviews of Kansas City Assisted Living Facilities
had appointment to see apt and no one showed up or called me-i was threr on time
Read more Manor Place Retirement Apartments reviews
---
What an amazing community! My father-in-law is living here and we are all amazed at the quality of staff, the compassion of everyone, how his needs are consistently met, and how many things there are for him to do when he wants to participate...
Read more The Piper reviews
---
Back to Top
Map of Kansas City Assisted Living Facilities
Information About Assisted Living Facility in Kansas City
Founded in 1868, Kansas City sits at Kaw Point, the intersection of the Kansas and Missouri rivers. The third-largest city in the State of Kansas, Kansas City has an estimated population around 144,000 with almost 12% of residents age 65 or older. The Kansas City Metropolitan area is home to nearly two million residents. Located almost exactly in the middle of the country, Kansas City has a moderate climate with a distinct change of seasons. A well-established city within a large metropolitan area offers a multitude of options for
assisted living in Kansas City
.
Kansas City Attractions
Legends Outlet
, a 1.2 million square-foot, open-air "lifestyle center," offers a wide-range of shopping including large department stores, boutiques and outlet stores, as well as fantastic entertainment and dining opportunities including a 14-screen movie theater. This place is so legendary it even has its own audio walking tour. However, if this is too much walking to contemplate, complimentary wheelchairs are available. For those who crave speed, the
Kansas Speedway
hosts NASCAR's Sprint Cup Series as well as Indy Racing League's IndyCar Series. Sports fans enjoying
assisted living in Kansas City
also root for the
Kansas City Royals
Major League Baseball (MLB) team and the
Kansas City Chiefs
football team.
Kansas City Senior Activities
Residents of
assisted living in Kansas City
need not wonder what to do with their time. The
Pat Hanlon Senior Citizen Center
offers recreational activities, covered dish luncheons, presentations, games and a meeting space for over 30 senior clubs each offering their own activities. The clubs range from retirees of a specific industry and religious clubs to needlework clubs and even AARP.
Kansas City Medical Facilities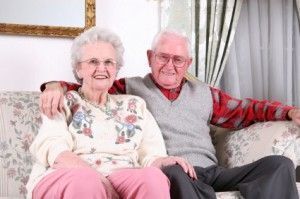 Residents of
assisted living in Kansas City
can count on receiving excellent healthcare.
University of Kansas Hospital
has been recognized for excellence in the practice and treatment of geriatrics, urology, heart and heart surgery, kidney disorders, pulmonology, and ear, nose and throat. They also have a nationally-ranked cancer center that is capable of treating even the rarest types of cancer.
Providence Medical Center
has been caring for the Kansas City community since 1918 and provides a full range of services with expertise in cardiac care, cancer care, neurosciences and orthopedics. Emergency care is provided 24/7 with advanced care options for cardiac emergencies.
Kansas City Transportation
For residents of
assisted living in Kansas City
, there are many ways to stay mobile. A fixed-schedule bus system is half-price for seniors age 60 and older.
Senior Group Transportation
provides bus tours and field trips for senior clubs and civic groups.
Aging Transit
provides on-demand, door-to-door service for appointments, trips to stores or just to visit a friend. They even make special grocery shopping runs. A large city with a small-town feel, Kansas City offers seniors a high-quality retirement experience. View a list of local senior housing by visiting our
Kansas City Assisted Living
page.
Written by senior housing writing staff
.
Back to Top