Boise Assisted Living
There are 12 Assisted Living Facilities in Boise, ID and 5 Assisted Living Facilities nearby.
Average Cost: $4,500
2600 North Milwaukee Street
Boise, ID 83704
Providing a broad range of retirement living options, Willow Park is one of the premier senior living communities serving the greater Boise area.
---
767 East Parkcenter Boulevard.
Boise, ID 83706
Giving each resident a personalized experience, Brookdale Boise Parkcenter II offers complete assisted living services and accommodations.
---
3521 East Lake Forest Drive
Boise, ID 83716
Offering high-quality memory care, Regency Columbia Village is a fun and vibrant senior living community located in the heart of Boise close to local services and amenities.
---
5955 Castle Drive
Boise, ID 83703
Conveniently located near parks, retail and medical facilities in quiet residential neighborhood, Brookdale Castle Hills is one of the premier senior living communities in Greater Boise.
---
1093 S Hilton Street
Boise, ID 83705
Hillcrest is the Treasure Valley's premier senior care community that provides assisted living services for every resident.
---
5301 E. Warm Springs Ave.
Boise, ID 83716
With its full continuum of care services, The Terraces of Boise is a retirement community where seniors can truly enjoy retirement knowing their future needs are taken care of.
---
10250 W Smoke Ranch Dr
Boise, ID 83709
The long-time staff at Overland Court strive to offer residents the highest quality assisted living and memory care services so they can enjoy retirement living to the fullest.
---
9995 W. State Street
Boise, ID 83714
Those looking for a welcoming and nurturing senior living community will need to look no further than Grace Assisted Living at State Street in Boise. We offer a range of services from independent living to assisted living, so residents may age in place.
---
250 S. Allumbaugh Way
Boise, ID 83709
Grace Assisted Living provides a welcome and nurturing environment for seniors,, from independent retirement to assisted living, as well as Assist ...
---
---
1777 South Curtis Road
Boise, ID 83705
---
---
Back to Top
Reviews of Boise Assisted Living Facilities
---
---
---
---
---
---
Back to Top
Map of Boise Assisted Living Facilities
Information About Assisted Living Facility in Boise
Nestled among the Rocky Mountain foothills, Boise, the capital and most populous city in Idaho, is located on the Boise River in a tree-lined valley from which it derives its nickname, "The City of Trees." This city of just over 200,000 has won numerous accolades for its livability including being named "A Top Retirement Spot" by
Where to Retire Magazine.
A combination of scenic natural beauty and a variety of services and amenities make
assisted living in Boise
a great choice for seniors.
Boise Attractions
Assisted living in Boise provides many opportunities to enjoy arts and culture as the city is a regional hub for jazz and hosts a
symphony philharmonic
,
opera
,
ballet
, several theater companies and over 13 museums and galleries. Home to one the largest Basque populations outside of Spain with approximately 15,000 residents, Boise's "Basque Block," includes two Basque restaurants, the
Basque Museum and Cultural Center
, and a Basque market. Boise residents enjoy several annual Basque festivals and every five years hosts the world-famous
Jaialdi
International Basque Cultural Festival, the city's largest cultural event.
Boise Senior Activities
The
Boise Senior Activities Center
is a popular gathering place for residents of assisted living in Boise and other local seniors. The Center offers a range of programs including classes on everything from arts to computers and activities such as dancing, card games and Bingo. Legal services, health screenings and exercise classes are also provided.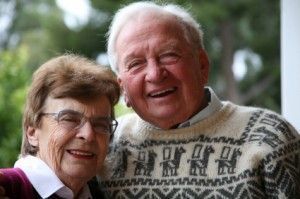 Seniors who want to stop and smell the roses will enjoy a trip to the
Idaho Botanical Garden
. The Garden features 14 settings including native, exotic, theme and display "rooms" on its 15 acres, nearly all of which accessible by wheelchairs, walkers and canes. The Garden is also host to a summer concert series welcoming a variety of acts.
Boise Medical Facilities
The Boise metropolitan area offers advanced medical technology and a wide-range of specialists to those in assisted living. Boise has several major hospitals including
Saint Alphonsus Regional Medical Center
, Boise's first and oldest hospital. In addition to its 381-bed acute care and surgical facility, Saint Alphonsus also operates
The Saint Alphonsus Medical Group
of more than 70 board-certified physicians who provide primary care throughout the region.
Saint Luke's Regional Medical Center
, which has been serving Boise for over 100 years, is known as a center of excellence in cancer, heart and women's care. St. Luke's is also a designated Magnet hospital, the gold standard in nursing care.
Boise Transportation
Boise's
Valley Regional Transit
operates the
ValleyRide
bus service six days a week within Boise and its immediate suburbs at a discounted rate for seniors 65 and older. ValleyRide also offers the
ACCESS paratransit
curb-to-curb service, available for seniors whose mobility issues impede the use of regular public transportation.
Cost of Assisted Living in Boise
The median cost for a single-occupancy, one-bedroom assisted living apartment in Boise is $3,270 a month,* which is just a few dollars more than the national average. Depending on the type of facility, the size of the apartment and the quality of services provided, assisted living in Boise can cost as little as $2,250 or up to $4,337. Overall, seniors and their families should expect budget $39,240 annually.
Find Assisted Living in Boise 
Assisted living in Boise offers metropolitan city living in a beautiful natural setting. For a list of assisted living communities in the area, visit our
Boise Assisted Living
page.
Written by senior housing writing staff
.
Back to Top