Ames Assisted Living
There are 3 Assisted Living Facilities in Ames, IA and 8 Assisted Living Facilities nearby. The average cost of Assisted Living in Ames, IA is $3,975 per month.
Average Cost: $4,500
1325 Coconino Rd, Suite 300
Ames, IA 50014
At the Waterford at Ames assisted living community, residents enjoy the finer things in life with comfortable accommodations and ample amenities to experience.
---
2418 Kent Ave.
Ames, IA 50010
Bickford of Ames, one of Iowa's premier assisted living and memory care communities, offers personalized services and activities that encourage a fulfilling lifestyle.
---
---
Back to Top
Ames Assisted Living Facility Costs
The median cost of Assisted Living in Ames for a single-occupancy apartment is $3,975/month (Genworth - 2013). This monthly cost typically includes rent, utilities, dining, housekeeping and transportation.
Cost of Ames Assisted Living Facilities
Cost of Nearby Assisted Living Facilities
Cost data provided by senior living communities and compiled by SeniorHomes.com is subject to change without notice. This data is for informational purposes only and may contain inaccuracies. Your actual senior living costs may vary depending on your personal situation.
Back to Top
Map of Ames Assisted Living Facilities
Information About Assisted Living Facility in Ames
Established in 1864 as a stop on the Cedar Rapids and Missouri Railroad, the city of Ames was named after United States Congressman Oakes Ames, who was influential in bringing trains to the area. Ames now sits along Interstate 35, which runs all the way from Minnesota to Texas. Located in the central part of Iowa, about 30 miles from the capital of Des Moines, residents of
assisted living in Ames
enjoy small-town charm with easy access to big city amenities and services.
Ames Attractions
Home to
Iowa State University
(ISU), the city affords many cultural opportunities to its residents. Seniors enjoying assisted living in Ames can browse the collections at the Brunnier Art Museum, Christian Petersen Art Museum and Anderson Sculpture Garden, all of which are located on the University's campus. The University also owns the beautiful
Reiman Gardens
, a 14-acre botanical attraction that can be enjoyed all year round. One of the largest public gardens in Iowa, Reiman Gardens features both indoor and outdoor areas, a conservatory and 2,500-square-foot butterfly display.
Ames Senior Activities
For companionship and activity, residents of assisted living in Ames head to the
Heartland Senior Services Activity & Resource Center
. Offering a robust schedule of daily activities ranging from Yoga and Tai Chi classes to Bingo and card clubs, the center is a gathering place for local seniors.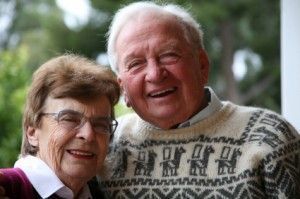 Ames Medical Facilities
Seniors who choose assisted living in Ames benefit from close proximity to top-notch healthcare should a medical emergency arise. Located in Ames,
Mary Greely Medical Center
is a 220-bed, state-of-the-art hospital serving 13 counties in central Iowa. In addition to specialty cancer, diabetes, heart and surgical services, Mary Greely operates a number of programs aimed at the senior community. From driver safety programs to disease support groups, the hospital does its best to help seniors live their best life.
Ames Transit
Traveling to and from a community of assisted living in Ames is easy using
CyRide
, the city's public transportation system. Jointly operated by the City of Ames, Iowa State University and the ISU Government of the Student Body, rider fares are subsidized so travel is available at an affordable, reduced cost. There are 10 bus routes serving the city as well as Dial-A-Ride shuttle service for seniors with disabilities.
Cost of Assisted Living in Ames
Ames is the most expensive place to receive assisted living in Iowa, but still compares favorably with much of the United States. The average monthly rate is $3,928,* with communities charging between $3,400 and $4,140 for a one-bedroom, private assisted living apartment. Seniors should budget at least $47,130 annually for assisted living in Ames.
Find Assisted Living in Ames
Assisted living in Ames has a lot to offer to any senior and their family. To view a list of communities in this area, visit our
Ames Assisted Living
page.
Written by senior housing staff writer
.
Back to Top