Need help? Have questions? Call 1-800-748-4024
Boca Raton Independent Living
There are 6 Independent Living Facilities in Boca Raton, FL and 26 Independent Living Facilities nearby. The average cost of Independent Living in Boca Raton, FL is $3,313 per month.
Average Cost: $4,500
Map of Boca Raton Independent Living Facilities
Information About Independent Living Facility in Boca Raton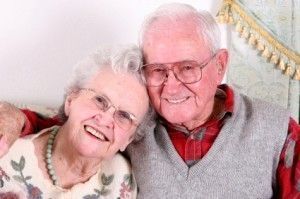 Incorporated in May 1925, Boca Raton is located in Palm Beach County, on the Atlantic Ocean. According the Census conducted in 2010, the population of this city was 86,396, making it the largest Florida city located between Pompano Beach and West Palm Beach. People who are considering moving to Boca Raton independent living facilities will enjoy the city's close proximity to attractions as well as its pleasing climate.
Attractions in Boca Raton For Seniors
Mizner Park, an outdoor shopping mall that also features an array of dining options, is located in downtown Boca Raton. Uniquely designed in a Mediterranean fashion, the area features stores on the outsides of the two main roads with a central park that is well landscaped in between them. Also included in the area is the Boca Raton Museum of Art. Outdoor concerts and other events are held in an amphitheater built in 2002. The oldest shopping mall in the city, the Royal Palm Palace, features sculpted fountains built in quiet courtyards with about 80 shops around them. Fishing, golfing and parks are just a few of the many activities individuals living in Boca Raton independent living communities can enjoy.
Senior Activities
For seniors living in Boca Raton independent living communities, the
Mae Volen Center
provides a range of services designed to enhance their well being, introduce them to new activities and make new friends. The center provides transportation to a number of different venues, via buses that are wheelchair accessible, so seniors can take advantage of the offerings of the city regardless of any mobility issues. Adult day care allows seniors to receive individualized attention that is designed to meet their needs in a safe and caring environment. Options for entertainment, groups outings, various trips and wellness and health education are all geared toward the unique needs and interests of seniors.
Medical Facilities in the City
A 394-bed hospital that provides surgical care and general medical care, Boca Raton Regional Hospital performed nearly 9,000 outpatient and inpatient surgeries according to data cited by
U.S. News
. This hospital was highly ranked in gastroenterology with specialties in other areas of importance to seniors living in Boca Raton independent living facilities, such as geriatrics, neurology, neurosurgery, urology and more.
West Boca Medical Center
is a 195-bed hospital that reported 9,965 admissions for the last year data was collected. It offers specialties in the following areas: pulmonology, urology, orthopedics, nephrology and geriatrics.
Public Transportation
Individuals living in Boca Raton independent living communities will find an extensive public bus service. Operated by
Palm Tran
, service is available throughout the city seven days per week. With about 37 routes, Palm Tran has some routes that offer late evening service while many cease service at 6pm. Palm Tran Connection, coordinated through Palm Tran, offers door-to-door service for seniors, persons with disabilities and others under six programs in the county. With the city's upper scale shopping opportunities, pleasant weather throughout the year, extensive senior and public transportation options and access to nearby healthcare, Boca Raton provides an ideal retirement location for seniors and retirees alike.
Back to Top