Denver Retirement Communities
There are 6 Retirement Communities in Denver, CO and 1 Retirement Community nearby.
Average Cost: $4,500
8101 East Mississippi Ave.
Denver, CO 80247
Brookdale Mountain View, located in Denver, helps seniors enjoy life to the fullest, with a range of independent living, personalized assisted living and skilled nursing care.
---
1001 East Yale Avenue
Denver, CO 80210
---
---
2515 E 104Th Ave
Denver, CO 80233
Refund Plans: 60% of Entrance Fee; 0% Refund (Price: 70% avg. of Entrance Fee). Assisted Living and Nursing care on discounted Fee-For-Service basis.
---
---
2825 W 32ND AVE
Denver, CO 80211
---
Back to Top
Map of Denver Retirement Communities
Information About Retirement Community in Denver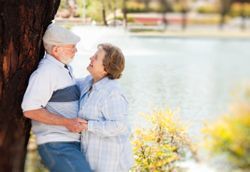 Denver, Colorado is known as the Mile High city for its elevation, the highest of any major city in the US. During its history it has also been known as the Queen City of the West. It got its start as a mining town during the Pikes Peak Gold Rush in 1858 and managed to thrive as a supply depot once the railway came through. Presently, it is the largest city in the state, and 23rd most populous in the US and it is home to a thriving metropolitan community that values art, culture, great food, outdoor recreation and hosts a wide array of events. The Denver retirement community is ever-growing and thriving with such a large number of activities
Attractions
Denver is home to a number of fantastic attractions and shopping centers, including Belmar Outdoor Shopping District which is just 10 minutes from downtown Denver and features a number of great shops and excellent dining options. It also is home to the Toyota Elephant Passage, which is the largest bull elephant habitat in the world and occupies 10 acres on the southern edge of the Denver Zoo. Denver retirement communities will enjoy that the city is also home to a number of designated art districts showcasing the spectacular range of local talent. For more world-renowned art, check out their many museums including Becoming Van Gogh and the Clyfford Still Museum.
Senior Activities
Denver retirement communities are home to a large number of senior centers, programs, and recreational facilities with activities that cater to its senior population. APEX is the park and recreation department for northwest Metro Denver and has several facilities that offer lots of activities and discounted fees to local residents for equipment rental, classes and facility access. The nearby city of Lakewood hosts a number of free events catering specifically to the senior set, offering everything from dances to museum trips, outdoor exploration and bridge games. In Golden there is a seventy-one thousand plus square foot recreation facility that offers a wide variety of programs from tots to seniors. Denver and its surroundings are home to many more senior focused centers and activities.
Medical Facilities
The University of Colorado Hospital is an high performing hospital that was ranked #1 in Colorado and one of the best nationally by US News located in the Denver metro area. It was highly ranked in 5 adult specialties including cancer, rheumatology, nephrology, diabetes & endocrinology, and pulmonology care and performed highly in cardiology & heart surgery, orthopedics, geriatrics, and six other specialties. They are affiliated with another exceptional medical facility located in Denver, the National Jewish Health center in Denver. It is presently ranked #2 by US News' best hospitals for Colorado and has been ranked as the number one respiratory hospital in the US for 15 consecutive years. They also have experts in cardiology, lung cancer, immune disorders and are actively involved in research designed to improve prevention, diagnosis, and the treatment of these diseases. Great healthcare offerings are just one of the many reasons retirement communities in Denver are highly sought after.
Transportation
Denver retirement communities benefit from the city's public transportation by bus or light rail through the RTD. An information center is open weekdays from 6am to 8pm and weekends from 9 am to 6 pm to help you plan your trip on the bus system. There are park-n-Ride lots where you can park for free and take the light rail or the bus around the city as well. Overall, Denver is a fantastic home for seniors, offering a wide array of activities, support, and high-class medical facilities to ensure that one's golden age lives up to the highest expectations.
Back to Top