Yorba Linda Assisted Living
There are 11 Assisted Living Facilities in Yorba Linda, CA and 30 Assisted Living Facilities nearby.
Average Cost: $4,500
Reviews of Yorba Linda Assisted Living Facilities
---
---
---
---
---
---
Back to Top
Map of Yorba Linda Assisted Living Facilities
Information About Assisted Living Facility in Yorba Linda
Yorba Linda is a prosperous suburban city located in the northeastern part of Orange County, California, best known for being the birthplace of the 37th President of the United States (U.S.), Richard Nixon. Progressing from its past as a simple agricultural town, Yorba Linda is now known as one of the richest cities in America. In a 2005 census, the city was included in the list of the best places in the U.S. to live. It has employed extensive landscaping to beautify the city and create a park-like setting which complements the area's mild weather.
Assisted living in Yorba Linda
makes an ideal choice for seniors who are looking into long-term residential options and wish to spend their golden years in style and comfort.
Yorba Linda Recreation
The city proudly offers 100 miles of equestrian, biking and walking trails in the city, and lots of wide open space in which residents of
assisted living in Yorba Linda
may relax and enjoy nature. The city has a love of horses and has dedicated parks with horse trails, as well as three arenas specifically for equestrian activities: the Philip S. Paxton Equestrian Center, San Antonio Park and Arroyo Park.
Yorba Linda Activities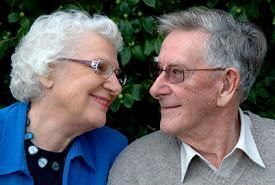 The
Richard Nixon Presidential Library and Museum
is located on the land where the former U.S. President was born and raised. It houses rotating exhibits and displays from his presidency, including a replica of the East Room in the White House. The
Yorba Linda Community Center
offers a wide variety of senior programs and services, and has an everyday schedule of activities sure to keep seniors who enjoy
assisted living in Yorba Linda
on their toes. They offer the T.R.A.I.L.S. (Transporting Retired Adults Into Local Services) program, available for travel within a one-mile radius outside the city to local services.
Yorba Linda Medical Facilities
There are a number of first-class hospitals that offer excellent medical services to residents of
assisted living in Yorba Linda
. The
Placentia-Linda Hospital
prides itself on being a "boutique" hospital, going a step further in giving patients the care and comfort they need. Rooms have a hotel-like environment and gourmet meals are served.
Kindred Hospital Brea
is an acute care hospital specializing in the care of medically complex clinical patients, and has a highly-reliable geriatrics services program. The
St. Jude Medical Center
in Fullerton utilizes high-technology equipment to provide the best medical services, including the da Vinci robot for surgery.
Yorba Linda Transportation
Yorba Linda residents will experience ease of travel around the city aboard the buses operated by the
Orange County Transportation Authority
(OCTA). Paratransit services are available and can even grant countywide trips. Buses also connect seniors to
Metrolink
transit services that make travel to other parts of California possible.
Assisted living in Yorba Linda
provides seniors with the perfect setting for a healthy and fulfilling lifestyle. You can find more information on local housing by visiting our
Yorba Linda Assisted Living
page.
Written by senior housing staff writer.
Back to Top