Vista Assisted Living
There are 8 Assisted Living Facilities in Vista, CA and 30 Assisted Living Facilities nearby.
Average Cost: $4,500
760 E Bobier Dr
Vista, CA 92084
Rancho Vista offers a broad range of accommodations and services for independent living, assisted living, nursing care and Alzheimer's or memory care.
---
2041 W. Vista Way
Vista, CA 92083
Vista Village is a charming retirement community that offers accommodations for independent living, assisted living and memory care.
---
2354 Watson Way
Vista, CA 92081
The Manse sits on 3 beautiful acres surrounded by eucalyptus trees and lush landscaping. It is a two-story colonial mansion with southern charm and a ...
---
1178 Evergreen Lane
Vista, CA 92084
Evergreen Chalet (EC) is a residential care facility for the elderly, also known as assisted living or board and care facility. EC is licensed for ...
---
---
---
---
---
Back to Top
Reviews of Vista Assisted Living Facilities
---
---
---
---
---
---
Back to Top
Map of Vista Assisted Living Facilities
Information About Assisted Living Facility in Vista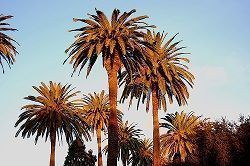 Assisted living in Vista
, California is a pleasant prospect, if only because the city enjoys a near perfect climate. Far enough from the coast to get plenty of sunshine, but not far enough to be subjected to desert heat, the weather is ideal. In fact, the phrase 'not too little, and not too much' applies to almost every aspect of life in this city.
Vista Attractions
Assisted living in Vista
is rich with entertainment choices. The city has not one, but two venues for community theater: the
Avo Playhouse
and the open-air
Moonlight Amphitheatre
, which specializes in musical productions. For those who prefer more active recreation, senior discounts and heated pools make the town's
Wave Waterpark
a great way to spend an afternoon. Seniors can join in Aqua Aerobics sessions, or float in the temperature-controlled competition pool while the grandkids delight in the park's many waterslides.
Vista Senior Activities
The
Gloria E. McClellan Senior Center
hosts a friendship group, a garden club, movie screenings, exercise sessions, dancing and adult education.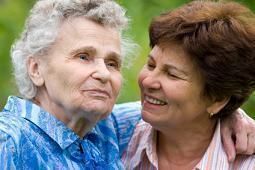 Lifelong learners enjoying
assisted living in Vista
can pick up new computer skills, participate in a knitting circle or learn a new language. And that's not all, the Center has a partnership with
OASIS
, a non-profit organization which enhances the lives of senior citizens through learning and service programs. OASIS offers seniors opportunities to study history, politics and the arts, have their writing published in the OASIS Journal, and volunteer in tutoring programs, passing their knowledge on to the next generation.
Vista Medical Facilities
Tri-City Medical Center
, a full-service hospital complete with hospice service, is a mere three miles away from communities of
assisted living in Vista
in neighboring Oceanside. Emergency medical services are available along with the full range of standard medical treatment at several of Vista's many clinics, such as
Urgent Care of Vista
and
Quality Care Medical Center
.
Vista Transportation
In addition to the public bus and commuter rail systems operated by the
North County Transit District
, residents of
assisted living in Vista
can get around the city with
Out & About Vista
, which provides door-to-door travel to local shopping centers, banks, grocery stores and theatrical productions. The city also operates the popular trip program,
Culture Caravan
, which enables seniors to visit out-of-town attractions without the bother of doing the driving themselves. The Caravan's deluxe motor coaches are air-conditioned, non-smoking and staffed with experienced, courteous, well-trained escorts to assist passengers with any and all needs. Excursions are wide-ranging in type and duration, from stays in glamorous Palm Springs or Viejas Casino, to homey pleasures such as Christmas Light tours. Vista neither overwhelms its senior residents with so much to see and do that it's a struggle to make a choice, nor deprives them with too little. View a list of senior communities in the area by visiting our
Vista Assisted Living
page.
Written by senior housing writing staff.
Back to Top