Temecula Retirement Communities
There are 0 Retirement Communities in Temecula, CA and 1 Retirement Community nearby.
Average Cost: $4,500
Map of Temecula Retirement Communities
Information About Retirement Community in Temecula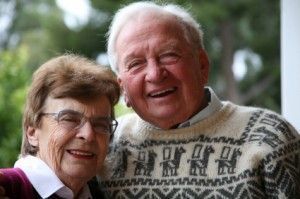 Temecula is a quaint California city nestled between Los Angeles and San Diego. According to Pechanga mythology, the city was believed to be the "meeting place" of Father Sky and Mother Earth. So, it should come as no surprise that Temecula is a derivative of the Indian word "Temecunga" which means "place of the sun." Given the city's subtropical climate, that is a pretty accurate description of the balmy temperatures its approximate 100,000 residents - 24% of whom are forty-five years old or older - can expect almost year-round. Tecula retirement communities offer a weather very enjoyable to most seniors.
Attractions
Retirees in Temecula retirement communities find lots to do. Outdoorsy types can enjoy hiking, cycling, fishing and just plain relaxing at more than thirty parks. Those who prefer to lose themselves in a good book will be able to do just that by visiting either of the city's two libraries. Seniors can also enjoy an afternoon of wine tasting at Bailey Vineyard & Winery - just one of eight wineries within city of Temecula.
Senior Activities
Temecula retirement communities residents have plenty of activities in and out of the retirement community. For example, there are classes/programs such as Fit, Fun & Fabulous and Chair Volleyball for the health-conscious. Crafters will enjoy the Temecula Valley Woodcarvers and the Golden Years Craft Classes. Singers can listen to and/or join the Mary Phillips Senior Center Choral Group. Seniors who enjoy games can join the Good Time Bridge Club or the Golden Years Bingo. Cooking enthusiasts will no doubt enjoy sharing their culinary creations with others at the Golden Years Seniors Potluck. Most of these classes/programs are free. Those that are not free are modestly priced.
Medical Facilities
Temecula retirement community residents have access to several health care providers who specialize in everything from dentistry to physical therapy. Two of Temecula's major hospitals are Rancho Springs Medical Center and Loma Linda University Medical Center. Both hospitals are staffed by competent health care practitioners who are able to accommodate Temecula residents in need of breast health care, trauma surgery, rehabilitation services and a host of other medical services. Hospice care is also available via Hospice of the Valleys.
Transportation
Temecula retirement community residents who are over the age of sixty have access to several modes of transportation that are, literally, just a phone call away. For example, the Dial-A-Ride program provides seniors with transportation throughout the metro-area Monday through Friday. There is also door-to-door transportation for seniors who want to visit the Mary Phillips Senior Center Monday throughout the week. The Riverside Transit Authority allows seniors age sixty and older as well as persons living with disabilities to pay reduced fare. Temecula is a great retirement community city for seniors who are looking for a blend of metropolitan energy and country quiet. Another plus is the fact that Los Angeles is less than a two-hour drive away. Seniors could easily meet family and/or friends for lunch without having to travel very far. This makes Temecula a great place for those seniors who want to live independently, but still enjoy frequent family/friend visits.
Back to Top