San Francisco Retirement Communities
There are 3 Retirement Communities in San Francisco, CA and 4 Retirement Communities nearby.
Average Cost: $4,500
1450 Post Street
San Francisco, CA 94109
Our distinctive community offers stunning views of the San Francisco Bay and the Golden Gate Bridge and easy access to world-class entertainment, shopping and services.
---
---
1400 Geary Boulevard
San Francisco, CA 94109
An Active, Engaging Retirement Community for Independent Seniors in San Francisco Located in the heart of San Francisco's cultural corridor, Th...
---
Back to Top
Reviews of San Francisco Retirement Communities
I found The Carlisle to be a very welcoming and gracious place that my dad would be very comfortable in. I liked it a lot. From what I observed while sitting in the lobby, the staff was really close to the people who live there. They are very kind, patient, and attentive. The living quarters were pretty good...
Read more The Carlisle reviews
---
Back to Top
Map of San Francisco Retirement Communities
Information About Retirement Community in San Francisco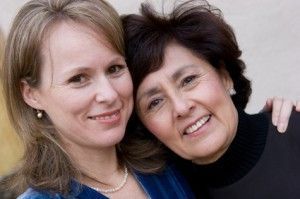 Few cities are as easily recognizable as San Francisco is with its magnificent Golden Gate Bridge, its distinctive cable cars that run up and down the city's hills, its beautiful Victorian houses or its infamous Alcatraz Island sitting peacefully across the bay. Located in northern California, San Francisco is situated at the top of a peninsula that divides San Francisco Bay from the Pacific Ocean. The second most densely populated city in the United States (New York City is first), San Francisco's 2010 population figure was just over 800,000 people. Include the surrounding area of San Jose and Oakland, however, and the population figure rises to 7.6 million. San Francisco has a colorful history, including its rapid growth led by the California Gold Rush in 1849 and its 1906 earthquake that caused the fire that destroyed much of the city. In more recent years, it has been known as a liberal and culturally diverse place to visit or live. Today it is one of the most popular tourist destinations in America, and what makes this city so popular with visitors also makes it an ideal place for seniors in San Francisco retirement communities.
Attractions
To say there is much to do in San Francisco is an understatement. This city offers a wide assortment of attractions and activities and there will always be something for everyone. Its mild California climate means it's enjoyable to be outdoors year round and residents of San Francisco retirement communities are likely to enjoy exploring the city's famous neighborhoods, such as Chinatown with its unique stores, Haight Ashbury, once famous for its hippie culture, or Pacific Heights which offers stunning views and excellent shopping. Other popular San Francisco attractions include visiting the Golden Gate Bridge to admire its stunning architecture, taking a boat ride to Alcatraz Island to explore the now empty prison or admiring the beautiful gardens at the Japanese Tea Gardens. Golden Gate Park has trails for walking or cycling, a golf course, lawn bowling and paddle boats to rent. It also houses the California Academy of Sciences which includes both a planetarium and aquarium.
Senior Activities
San Francisco takes good care of its seniors and this is seen in some of the programs offered throughout the city. The YMCA Senior Center is a place for older adults to meet their social and recreational needs, as well as take care of their health through the center's focus on fitness and nutrition. The YMCA offers exercise classes, special presentations, a daily lunch program and field trips such as the Holiday Light Tour or the East Bay Tour. Residents of San Francisco retirement communities may also wish to investigate the offerings at the San Francisco Senior Center. This center has been providing services to older adults since 1947 and today offers a multitude of programs including yoga, tai chi, dancing, rowing, computer training, creative writing, photography, assistance with tax preparation and a nutritious and low cost lunch program.
Medical Facilities
Seniors can also expect to receive excellent medical care when living in a San Francisco retirement community. The University of California San Francisco runs a program called "Geriatric Transitions, Consultation and Comprehensive Care" for adults 65 years of age and older who are dealing with age-related conditions such as memory loss, change in behavior or difficulty walking. The program also offers assistance to individuals who have experienced heart failure and are now out of the hospital. Specialized care for seniors is also available at the Lakeside Senior Medical Center which has a staff of doctors, nurses and social workers specially trained to meet the requirements of older adults.
Transportation
While other cities may boast a faster public transportation system, San Francisco, with its cable cars and streetcars, must surely win points for being the most unique and fun to ride. The San Francisco Municipal Railway, or Muni as it is commonly known, operates a combined subway and light rail system called Muni Metro, trolley buses, cable cars and a heritage streetcar line. Seniors can ride Muni at a reduced rate so residents of San Francisco retirement communities will be able to take advantage of this program. The Bay Area Rapid Transit connects the city with surrounding areas and offers fast and easy access to and from the San Francisco International Airport. San Francisco must certainly be considered one of America's greatest cities. Whether it's the mild climate that attracts a person to San Francisco, its proximity to water, its abundance of shops, restaurants and attractions, or its specialized programs for seniors, it is clear that San Francisco is a great place to enjoy one's retirement years.
Back to Top