Salinas Assisted Living
There are 6 Assisted Living Facilities in Salinas, CA and 9 Assisted Living Facilities nearby. The average cost of Assisted Living in Salinas, CA is $4,500 per month.
Average Cost: $4,500
Salinas Assisted Living Facility Costs
The median cost of Assisted Living in Salinas for a single-occupancy apartment is $4,500/month (Genworth - 2013). This monthly cost typically includes rent, utilities, dining, housekeeping and transportation.
Cost of Salinas Assisted Living Facilities
Cost of Nearby Assisted Living Facilities
Cost data provided by senior living communities and compiled by SeniorHomes.com is subject to change without notice. This data is for informational purposes only and may contain inaccuracies. Your actual senior living costs may vary depending on your personal situation.
Back to Top
Reviews of Salinas Assisted Living Facilities
---
---
---
---
---
---
Back to Top
Map of Salinas Assisted Living Facilities
Information About Assisted Living Facility in Salinas
Salinas is the largest municipality of Monterey County, California, located 10 miles from the Salinas River. Since the city is located at about 52 feet above sea level at the mouth of the Salinas Valley and about 8 miles from the Pacific Ocean, it has a mild climate ideal for florists and grape vineyards. The sunny climate and proximity to seaside views make
assisted living in Salinas
an ideal choice for retirement.
Salinas Recreation
Known as the "Salad Bowl of America," Salinas Valley produces about 80% of the lettuce in the USA and is more popular as an agricultural center than a tourist attraction. Nonetheless, the city still finds a way to cultivate the arts with exhibits held at the Valley Art Gallery, the Hartnell College Gallery and the National Steinbeck Center. However, the city's biggest attraction is the
California Rodeo Salinas
, which has been a regular event since it started as a Wild Wild West Show in 1911. Since then, Salinas has been considered a major stop in the professional rodeo circuit. Other important events held in Salinas are the California International Airshow and the world-famous Steinbeck Festival. With so many fun events and attractions, the city provides an enriching cultural experience to seniors enjoying assisted living in Salinas.
Salinas Activities
At the moment, the
Salinas Senior Center
is still in its planning stages. Its objective is to build a one-stop senior center where residents whose ages are 50 and over and their caregivers can get access to various activities that will involve the improvement of their health and well-being. Meanwhile, the city government provides seniors with the
Firehouse Senior Program
that promotes good health and an active lifestyle. Programs are usually held at the Firehouse Recreation Center and include lectures on senior nutrition or insurance. Recreational activities include regular bingo games, dance classes, or arts and crafts workshops. They also sponsor educational classes such as basic computer courses. These senior programs offer a good and healthy environment for residents of assisted living in Salinas.
Salinas Medical Facilities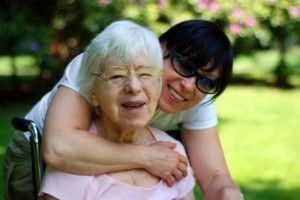 An important factor that most families consider in finding assisted living communities for their loved ones is the competency and accessibility of medical facilities in the area. Serving residents of assisted living in Salinas, the
Salinas Valley Memorial Hospital (SVMH)
is the most competent facility that can handle any medical problem or emergency in the area. SVMH is regarded as one of the best hospitals in the country because of their leading-edge medical technology as well as their affiliation with NASA and Stanford University. In 1998 and 2004, the SVMH signed a Space Pact Agreement with NASA that gives the hospital 3D imaging capability for diagnostic analysis, making it one of the few hospitals in the nation that hold the title of "virtual hospital."
Salinas Transportation
Public transportation within the city is served primarily by the
Monterey-Salinas Transit (MST)
. MST also started a pilot program which uses taxi vouchers to assist seniors in acquiring fixed bus routes. The bus company likewise works in cooperation with the American with Disabilities Act (ADA) of 1990 and offers accessible rides to residents who are unable to use MST's regular fixed route due to disability. This is a great service for residents of assisted living in Salinas who may find it difficult to use regular transportation.
Cost of Assisted Living in Salinas
Currently, the median cost of assisted living in Salinas, California is $48,840 per year, with an average monthly fee of $4,070.* Private, one-bedroom units can vary in cost from $2,750 to $6,720, depending on the facility chosen and the amenities offered.
Find Assisted Living in Salinas
There is no doubt that Salinas would be a great option for seniors to maintain a lifestyle that provides the right balance of recreation and productivity. Visit our
Salinas Assisted Living
page to find an assisted living community for your loved one.
Written by senior housing staff writer
.
Back to Top