Sacramento Retirement Communities
There are 0 Retirement Communities in Sacramento, CA and 1 Retirement Community nearby.
Average Cost: $4,500
Map of Sacramento Retirement Communities
Information About Retirement Community in Sacramento
Sacramento, the fifth largest city in California and named after the Sacramento River, is the capital of California. Sacramento is in the north/central portion of California and about an hour and a half northeast of San Francisco. The population is just slightly over two million and the Mediterranean climate of Sacramento is enticing to anyone who enjoys warm, sunny weather all year round. With 1000 miles of waterways in addition to two lakes, water sports including boating, sailing and fishing are the most popular activities for the residents of Sacramento.
Sacramento Attractions
Throughout Sacramento there are 540 acres of golf courses and about 120 beautifully landscaped city parks including the William Land Park which circles the Sacramento Zoo. In William Land Park alone there is a nine-hole golf course, more than 20 picnic areas, a pond and a rock garden. The city hosts a variety of festivals throughout the year including the Sacramento Jazz Jubilee. There is a vast array of shopping options ranging from quaint little specialty shops in Old Sacramento to a variety of modern shopping malls. Some of the most popular attractions in Sacramento include the California Caverns, the State Capitol Museum, Sutters Fort and a selection of wineries throughout the area. The abundance of attractions make it for residents of Sacramento retirement communities.
Senior Activities
Sacramento has a vast array of senior centers located throughout the city. The centers offer a variety of activities for adults 50 and over. Senior centers provide the opportunity to socialize, meet new people or learn a new hobby. Some of the activities available, such as those offered at the Woodland Senior Center, include dancing, meals, support groups, volunteer opportunities, educational classes, outings, shopping trips and more. The majority of the senior centers in Sacramento are operated by the parks and recreation department of the Sacramento, however, there are also adult centers in facilities such as the YMCA that offer a variety of activities such as swimming, aerobics and other various classes. All of the senior centers are also happy to assist with medical and/or financial paperwork as well as provide transportation to and from the center.
Sacramento Medical Facilities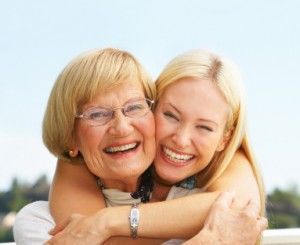 The Sacramento retirement community residents of Sacramento have several excellent medical facilities available including several urgent care facilities and the University of California, Davis Medical Center. The University of California, Davis Medical Center is a teaching hospital as well as a nationally ranked facility. The hospital also has a high performance ranking in 11 different adult specialties including geriatrics, cancer, cardiology, diabetes and pulmonology.
Transportation
Public transportation is provided by the Sacramento Regional Transit which offers bus and light rail service throughout the city as well as in and out of several nearby communities. For those who prefer to drive themselves can get anywhere they want to go by either taking the 80 or the Highway 50 Corridor. For transportation beyond the city limits, Amtrak and Greyhound both have stations serving Sacramento. Public transportation is a great choice for Sacramento retirement communities. Sacramento retirement communities offer their seniors warm, sunny weather and a vast array of fun adventures, all within surrounding of beautiful landscaping.
Back to Top