Rancho Palos Verdes Assisted Living
There are 18 Assisted Living Facilities in Rancho Palos Verdes, CA and 30 Assisted Living Facilities nearby.
Average Cost: $4,500
Reviews of Rancho Palos Verdes Assisted Living Facilities
Villa Sorrento does not have a memory care component. When a resident's cognitive condition changes and we are no longer able to safely meet his/her needs, we help the families find a more appropriate placement. I never hesitate to direct the search to Belmont Village. We have a few transfers to Belmont Village...
Read more Belmont Village Rancho Palos Verdes reviews
---
Back to Top
Map of Rancho Palos Verdes Assisted Living Facilities
Information About Assisted Living Facility in Rancho Palos Verdes
Nestled atop scenic waterfront cliffs on the luscious Palos Verdes Peninsula, the city of Rancho Palos Verdes offers breathtaking coastal views of the Pacific Ocean and is just 23 miles south of Los Angeles. With a history dating back to the first Spanish Rancho land grant in the state of California, the city has retained its rich culture through preservation of several notable geographic features within its boundaries. Seniors who choose
assisted living in Rancho Palos Verdes
enjoy a luxury retirement experience in a secluded, yet accessible, oceanfront paradise.
Rancho Palos Verdes Recreation
Those with a green thumb will delight in a trip to
South Coast Botanic Garden
, the self-proclaimed "Jewel of the Peninsula." The Garden's 87 acres are filled with 2,500 different plants from across the globe, 100 varieties of shrubs and trees, and over 200 species of birds. Popular locations within the Garden include the AARS Rose Garden, Herb Garden and Japanese Garden. Residents of
assisted living in Rancho Palos Verdes
who prefer sale spotting to bird watching can head to the
Promenade on the Peninsula
shopping mall. This open-air center showcases Spanish-style tile architecture with the modern amenities of an ice-skating rink, stadium-seating movie theater and over 50 retail stores.
Rancho Palos Verdes Activities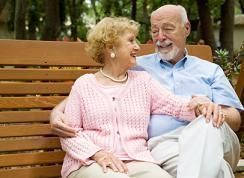 Capitalizing on Rancho Palos Verdes unique seaside location, the
Point Vicente Interpretive Center
is the local destination for whale watching during the Winter and Spring months. Located next to the historic Point Vicente Lighthouse, the Center functions primarily as a maritime museum, highlighting marine life of the Peninsula. Seniors enjoying
assisted living in Rancho Palos Verdes
can join the
Peninsula Seniors
, a non-profit organization dedicated to serving the senior community of the Palos Verdes Peninsula. The group offers an extensive array of services including lectures, planned day trips, exercise classes, support groups, legal counseling, tax advising and much more.
Rancho Palos Verdes Medical Facilities
It's hard to enjoy all that the city has to offer if you are not feeling well, which is why residents of
assisted living in Rancho Palos Verdes
are fortunate to live just a short distance from
Torrance Memorial Medical Center
in nearby Torrance. For over 80 years, Torrance Memorial has been caring for the Peninsula, South Bay and Harbor communities. The campus boasts one of only three burn centers in Los Angeles County, a full-service emergency department, a Cancer Center and is home to the Lundquist Cardiovascular Institute.
Rancho Palos Verdes Transportation
Communities of
assisted living in Rancho Palos Verdes
and the greater Peninsula region are served by the
Palos Verdes Peninsula Transit Authority (PVPTA)
. Buses run along major routes delivering passengers quickly and safely at the area's most popular destinations. Rancho Palos Verdes offers assisted living seniors the chance to spend their golden years in a unique seaside oasis. To view a list of local housing options, visit our
Rancho Palos Verdes Assisted Living
page.
Written by senior housing writer Jacqui Howell.
Back to Top