Oxnard Assisted Living
There is 1 Assisted Living Facility in Oxnard, CA and 18 Assisted Living Facilities nearby. The average cost of Assisted Living in Oxnard, CA is $3,750 per month.
Average Cost: $4,500
2211 Gonzales Road
Oxnard, CA 93036
Pacifica Senior Living Oxnard, is a beautiful safe and friendly community for active seniors.
---
Back to Top
Oxnard Assisted Living Facility Costs
The median cost of Assisted Living in Oxnard for a single-occupancy apartment is $3,750/month (Genworth - 2013). This monthly cost typically includes rent, utilities, dining, housekeeping and transportation.
Cost of Oxnard Assisted Living Facilities
Cost of Nearby Assisted Living Facilities
| | | |
| --- | --- | --- |
| Sunrise at Wood Ranch | Simi Valley | $3,920/month |
| Sunrise of Westlake Village | Westlake Village | $5,530/month |
| The Lexington Assisted Living | Ventura | $2,435/month |
| AlmaVia of Camarillo | Camarillo | $4,100/month |
| Fairwinds - West Hills | West Hills | $4,300/month |
| Villa Santa Barbara | Santa Barbara | $3,250/month |
| Belmont Village Thousand Oaks | Thousand Oaks | $4,800/month |
| Cypress Place Senior LIving | Ventura | $2,295/month |
| Alexander Gardens Assisted Living | Santa Barbara | $2,995/month |
| The Reserve at Thousand Oaks | Thousand Oaks | $2,700/month |
| Hillcrest Royale | Thousand Oaks | $2,850/month |
| Hannah's Home by Serenity Care Health | Woodland Hills | $6,000/month |
Cost data provided by senior living communities and compiled by SeniorHomes.com is subject to change without notice. This data is for informational purposes only and may contain inaccuracies. Your actual senior living costs may vary depending on your personal situation.
Back to Top
Map of Oxnard Assisted Living Facilities
Information About Assisted Living Facility in Oxnard
Popularly known as California's largest strawberry supplier, the fertile lands of Oxnard enable the growth of other significant crops such as lima beans, sugar beets and cucumbers, making Oxnard an important agricultural center. The city's Mediterranean weather helps to enhance the growth of the produce, as breezes from the beach help to keep the climate temperate and enjoyable. A friendly and laid-back setting adds to the city's charm. Seniors looking for long-term housing will find 
assisted living in Oxnard
 a fine place to spend their golden years.
Oxnard Recreation
Residents of assisted living in Oxnard will enjoy the tranquility of the many beaches near the city such as Ormond Beach and the McGrath State Beach. For seniors seeking a little more excitement,
Channel Islands Harbor
is a seaside paradise, offering diverse dining and shopping opportunities as well as water recreation. It houses the Ventura County Maritime Museum and is the gateway to the Channel Islands National Park and Channel Islands Marine Sanctuary. The
Marine Emporium Landing
provides shopping, dining and exciting water adventures such as whale watching and island trips.
Oxnard Activities
Oxnard proudly displays its rich culture through museums that abound in the city. The
Carnegie Art Museum
regularly hosts exhibits and workshops for children and adults alike, while the Ventura County Maritime Museum contains world-class maritime art and ship models. The Herzog Winery and wine cellar has the nation's largest collection of fine kosher wines while the
Murphy Auto Museum
features a spectacular display of classic and special interest vehicles. Every year seniors enjoying assisted living in Oxnard can look forward to the
California Strawberry Festival
, where vendors display delights such as strawberry pizza, strawberry cakes and strawberry champagne. In addition, the Wilson Senior Center, Colonia Senior Center and South Oxnard Senior Center all offer educational and helpful programs that enable mature adults to lead fruitful lives.
Oxnard Medical Facilities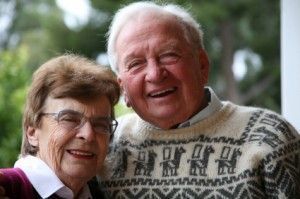 The health of residents of assisted living in Oxnard is attended to by the caring staff at
St. Johns Regional Medical Center
, a 265-licensed-bed hospital with the latest facilities for cardiovascular care and orthopedics. Other nearby facilities that offer first-class health and medical care include the
Community Memorial Hospital
in Ventura, which practices daVinci robotic surgery, and the
Ventura County Medical Center
, a 208-bed general acute care hospital.
Oxnard Transportation
Gold Coast Transit
provides bus service in and around the city and runs a paratransit program for seniors with limited mobility who are unable to ride regular buses. For travel outside of the city, buses and trains are available through Amtrak, Union Pacific, Metrolink, Greyhound and many others, all of which are wheelchair accessible.
Cost of Assisted Living in Oxnard
Assisted living in Oxnard is slightly more expensive than other cities in California. Seniors should expect to pay about $46,800* per year for a single-occupancy, one-bedroom unit. Assisted living costs in the Oxnard-Thousand Oaks-Ventura area range from $2,750 to $7,275 depending on the size, quality and location of the facility. The median cost per month is $3,900, about $400 more per month than California as a whole.
Find Assisted Living in Oxnard
Assisted living in Oxnard is the perfect way for your loved one to lead a fun-filled and hassle-free lifestyle. To view local senior housing options, visit our
Oxnard Assisted Living
page.
Written by senior housing writing staff.
Back to Top