Los Gatos Assisted Living
There are 5 Assisted Living Facilities in Los Gatos, CA and 30 Assisted Living Facilities nearby.
Average Cost: $4,500
Map of Los Gatos Assisted Living Facilities
Information About Assisted Living Facility in Los Gatos
Los Gatos is a small, sunlit city with all the amenities of a larger metropolis. The beautiful and historic downtown area offers many pleasant, entertaining activities that will satisfy a wide range of seniors in
Los Gatos assisted living
communities. The gorgeous Victorian architecture gives Los Gatos a serene feeling of comfort and ease. Located in the foothills of the Santa Cruz Mountains, near the larger Santa Cruz and just off the Bay, Los Gatos maintains temperate-to-warm weather all year round, making it an ideal home for seniors who enjoy the outdoors.
Los Gatos Recreation
Los Gatos's historic downtown shopping area is widely known as a destination for antique shoppers. Boasting over a dozen established antique shops, the city has justified this reputation year in and year out. Every Sunday morning sees the bustling
Farmers Market
take over Town Plaza Park, and during the summer there are many community activities including outdoor music and movies. The downtown area is also noted for its easy accessibility, so all of these activities can be enjoyed by members of a
Los Gatos senior living
community.
Los Gatos Activities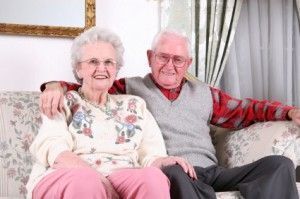 The Los Gatos Museum is a well-curated appreciation of the city's unique history. The
Los Gatos Public Library
is a great source of reading, listening and viewing materials, and has created a huge presence on the Internet, allowing residents with limited mobility greatly enhanced access to its materials. As mentioned,
Los Gatos assisted living
communities are locally valued, and the city provides a wealth of services for seniors. The Los Gatos Senior Center is the hub of the elderly community, and offers a complete array of services, including healthcare counseling and income tax assistance. The Center also hosts many activities for seniors, including a regular walking group and organized trips to nearby attractions.
Los Gatos Medical Facilities
Los Gatos is home to both the Los Gatos Meadows Geriatric Hospital, a respected institution in gerontology, and the Los Gatos campus of the renowned
El Camino Hospital
. Furthermore, being close and with easy access to San José,
Los Gatos senior living
communities are also a short distance from other medical facilities, such as
Good Samaritan Hospital
.
Los Gatos Transportation
Los Gatos is known for its high level of accessibility nearly everywhere in town. And, for travel outside the immediate area, Los Gatos is also connected to the rail system that covers the Bay Area. Easy access to the
Bay Area Rapid Transit (BART)
system is close and affordable, as is access to trains which travel to a number of other California destinations. Local car service is also available, for a free or reduced fare for seniors.
Los Gatos assisted living
can offer your loved one a comfortable, beautiful and refreshing environment in which to pursue the life they want. You can find assisted living options on our
Los Gatos Assisted Living
page.
Written by senior housing staff writer.
Back to Top