Long Beach Independent Living
There are 3 Independent Living Facilities in Long Beach, CA and 30 Independent Living Facilities nearby.
Average Cost: $4,500
3360 Magnolia Avenue
Long Beach, CA 90806
A newly renovated and renamed retirement community, Vista del Mar Senior Living provides assisted living and memory care services to Long Beach seniors in a casual atmosphere.
---
3503 Cedar Avenue
Long Beach, CA 90807
Palmcrest Grand Retirement is a senior living community located in Long Beach California that creates a care free, warn and friendly environment. We offer the convenience of a home less the hassle of maintaining it to active seniors.
---
---
Back to Top
Reviews of Long Beach Independent Living Communities
---
---
---
---
---
---
Back to Top
Map of Long Beach Independent Living Facilities
Information About Independent Living Facility in Long Beach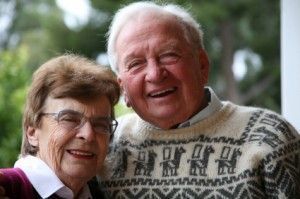 The city of Long Beach lies on the coast of the Pacific Ocean in Los Angeles County. This California city recorded a population of 462,257 in 2010, according to the census, making it the seventh largest in the state. Focused heavily on maritime activities, it is home to the Port of Long Beach, one of largest in the world and the second busiest in the United States. Originally the home to several groups of indigenous people, Spanish Europeans arrived in the area during the 16th century. By 1843, the area was being sold off as ranches to settlers from the east. In 1897, the city was incorporated. Because of its mild climate, the city quickly became known as a seaside resort.
Attractions
Due to its long history, vibrant cultural base and diverse population, individuals living in Long Beach independent living communities will find a wide range of interesting attractions in the city. The RMS Queen Mary is an ocean liner that is docked permanently at Long Beach. Featuring a unique art deco design, this ship is about 200 feet longer than the RMS Titanic. It has the distinction of being the world's fastest ship from 1936 until 1952, and is now a maritime museum and hotel. With its collection of more than 12,500 animals, the Aquarium of the Pacific sits on a five-acre Rainbow Harbor site. Gondolier trips along the canals of Napa allow people to enjoy a romantic event that can only be found in a few other places in the western United States.
Senior Activities
With six senior centers scattered conveniently throughout the city,
Long Beach Parks, Recreation and Marine
offers many programs and activities that are specifically designed for seniors, such as residents of Long Beach independent living communities. These include opportunities for lifelong learning, enrichment, arts, health services, excursions, cultural experiences, nutritional services, fitness, special events, dance and more.

Medical Facilities
Long Beach Memorial Medical Center is a teaching hospital that performed more than 12,600 surgeries on the inpatient and outpatient levels, according to data gathered by
U.S. News
recently. With over 51,000 emergency room visits and 22,000 admissions, this hospital has garnered high marks for the following specialties that might be of particular interest to individuals living in Long Beach independent living communities: orthopedics, urology, endocrinology and diabetes. A hospital that focuses on surgery and general medical care,
St. Mary Medical Center
, has 165 beds. It performed over 4,000 inpatient and outpatient surgeries during the last year such data was available. Seniors will be pleased to know that this hospital performed highly in patient safety by showing a commitment to keeping medical mistakes and accidents reduced. Some specialties that it ranks highly in include geriatrics, gastroenterology, neurology and neurosurgery.
Transportation
Computer scheduled bus routes operated by Long Beach Transit typically end or begin at the Long Beach Transit Mall, located downtown. About 38 routes are usually in operation at a time. A shuttle system, also operated by Long Beach Transit, provides free services in the downtown area to passengers, like those who enjoy Long Beach independent living options, who want to enjoy its many opportunities for entertainment, shopping and eating. During the summer, the transit company also operates AquaBuses, 49-passenger water taxis. Long Beach offers a favorable climate, top medical care, extensive public transportation options, diverse senior activities and a vibrant entertainment and cultural base. These amenities make this California city a mecca for those who want to enjoy their retirement.
Back to Top