Fremont Assisted Living
There are 10 Assisted Living Facilities in Fremont, CA and 30 Assisted Living Facilities nearby.
Average Cost: $4,500
3800 Walnut Avenue
Fremont, CA 94538
A community boasting a stylish yet contemporary environment, Carlton Senior Living Fremont offers a selection of services for both independent and assisted living.
---
41040 Lincoln Street
Fremont, CA 94538
With 24-hour personalized care for ambulatory and non-ambulatory residents, Lincoln Retirement Villa assures safety, security and peace of mind to you and your family.
---
2860 Country Drive
Fremont, CA 94536
Brookdale Fremont, located in the heart of town with stunning views of Mission Peak, offers a wide variety of features for seniors seeking hassle-free independent living.
---
3850 Walnut Ave
Fremont, CA 94538
The close-knit community at Aegis of Fremont is a welcoming place for individuals seeking assisted living or memory care services.
---
36281 Fremont Blvd
Fremont, CA 94536
With a special focus on Chinese culture, Aegis Gardens in Fremont provides the highest level of care for Chinese seniors seeking assisted living or memory care in California.
---
35490 Mission Blvd.
Fremont, CA 94536
For seniors who decide to make Fremont Hills their new home, they will discover an inviting atmosphere throughout the entire community, along with friendly faces and caring hearts.
---
---
---
3850 Walnut Avenue
Fremont, CA 94538
Aegis of Fremont is in a lovely location that combines the best of a cozy residential neighborhood with a bustling shopping area, with the Fremont ...
---
36281 Fremont Boulevard
Fremont, CA 94536
Aegis Gardens in Fremont, CA, is a unique senior living community, dedicated to the Asian culture, offering assisted living and dementia care. Loca...
---
Back to Top
Reviews of Fremont Assisted Living Facilities
---
---
---
---
---
---
Back to Top
Map of Fremont Assisted Living Facilities
Information About Assisted Living Facility in Fremont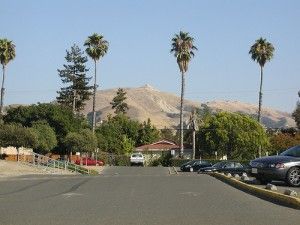 The city of Fremont began as a religious mission, before serving as the first home to California's motion picture industry. Now that sound has been added to our films and Charlie Chaplin's days of stardom have passed, Fremont remains a thriving metropolitan city located in the southeast section of the San Francisco Bay area. Assisted living in Fremont is ideal for seniors who wish to enjoy warm California sunshine, along with a breezy seaside climate to keep the heat at bay.
Fremont Recreation
There are numerous opportunities for residents of assisted living in Fremont to enjoy the great outdoors. Options include leisurely strolls through elegant Fremont Central or Coyote Hills Regional parks, or a journey along the wheelchair-accessible Alameda Creek Trail. Animal lovers can enjoy wildlife viewing at
Don Edwards National Wildlife Refuge
in nearby Newark. For local shopping excursions, senior residents can visit the Niles District, an old fashioned Main Street with plenty of antique shops, art galleries and community events. The Fremont Farmer's Market also offers an alternative shopping experience to the more typical fare of the Fremont Hub Shopping Center and the city's many outlet shops.
Fremont Activities
The city of Fremont is rich with activities that celebrate the city's colorful past. On the first and third Sunday of each month, seniors enjoying assisted living in Fremont can experience a one-hour locomotive ride on the Niles Canyon Railway - "The Transcontinental Gateway to the San Francisco Bay" - through the actual canyon where Charlie Chaplin's "The Tramp" was filmed. Movie buffs with an appreciation for historic cinema will enjoy a visit to the Niles Film Museum to watch their display of silent movies. For stage performances both classic and modern, try the Broadway West Theatre Company. A membership to the
Fremont Senior Center
will provide your loved one with socialization opportunities such as special outings and a variety of interesting and useful classes.
Fremont Medical Facilities
Two major medical centers provide for the healthcare needs of seniors who choose assisted living in Fremont. The
Kaiser Permanente Fremont Medical Center
is a division of a large, non-profit organization which spans the entire West Coast/Rocky Mountain area with services extending as far as Hawaii. In addition, Fremont seniors can seek medical services at the
Tri-City Health Center
which has been serving South Alameda County residents for over 35 years.
Fremont Transportation
Residents of assisted living in Fremont will find many transportation options available to them as they navigate their way around the Bay Area. A convenient option for travelers is the extensive
BART (Bay Area Rapid Transit)
train system. Tickets are sold at a 62.5% discount to riders aged 65 or older, persons with disabilities and Medicare cardholders. The
City of Fremont Paratransit Program
provides eligible residents with convenient door-to-door transportation services, as well as vehicles for senior recreational trips.
Cost of Assisted Living in Fremont
The cost of assisted living in the greater San Jose-Sunnyvale-Santa Clara area ranges from a low of $2,250 to a high of $5,040 per month. The median monthly cost for assisted living in the area is $3,500, which means seniors who choose assisted living in Fremont should plan on spending around $42,000 per year for care.*
Find Assisted Living in Fremont
Fremont, CA is the perfect location for a safe and stable retirement. If your personal schedule will not allow you to assist your loved one at all times, you'll be comforted to know that the city sponsors a wide variety of
Senior Services
to ensure that residents of assisted living in Fremont need never feel they are alone. Find an assisted living community for your loved one on our
Fremont Assisted Living
page.
Written by senior housing staff writer
.
Back to Top