Daly City Assisted Living
There are 6 Assisted Living Facilities in Daly City, CA and 30 Assisted Living Facilities nearby.
Average Cost: $4,500
501 King Drive
Daly City, CA 94015
Atria Daly City is a unique senior living community offering outstanding care and support in comfortable and affordable surroundings.
---
904 87th Street
Daly City, CA 94015
Welcome to Precious Care Home. Our staff all go through training regarding dementia, hospice and other areas of need that our residents may encount...
---
---
---
---
---
Back to Top
Reviews of Daly City Assisted Living Facilities
Atria Daly City is very convenient. My mom likes it. She enjoys being with other seniors. She is surrounded by staff members and residents who she can socialize with. They don't have any stairs. They arrange pickup transportation for her to go back and forth to her dialysis center. So far, it's been good...
Read more Atria Daly City reviews
---
Peninsula Del Rey is a very beautiful community, but they have very little assisted living, and they're more geared for independent living. They have a full beauty salon, exercise room, and an inner court that was very nice and very sheltered...
Read more Peninsula Del Rey reviews
---
Back to Top
Map of Daly City Assisted Living Facilities
Information About Assisted Living Facility in Daly City
Daly City, San Mateo County's largest city by population, is an area of rapid growth and economic development. The city lies adjacent to San Francisco, and is known as the "Gateway to the Peninsula." In this sunny location, right in the heart of California's largest seafront Megalopolis, residents of assisted living in Daly City will be in a position to experience and enjoy all of the cultural, historical and recreational activities that the Bay Area has to offer.
Daly City Recreation
The warm California climate will encourage seniors enjoying assisted living in Daly City to get out and explore the great outdoors. Daly City's scenic seven-mile coast is accessible to the public, and a drive to the summit of San Bruno Mountain offers spectacular views of the entire Bay Area and the Pacific Ocean. Three major regional shopping areas lie within Daly City: The Mission Street retail corridor,
Serramonte Center
and
Westlake Shopping Center
. A 20-screen Century Theatre cinema complex can be found at nearby Pacific Plaza.
Daly City Activities
Although it is the site of the annual Grand National Rodeo expedition, Daly City's
Cow Palace
arena bears a misleading name for a stadium which hosts such a wide variety of events including concerts, expos, fairs and athletic competitions. If this isn't enough for the avid sports fan, Daly City is not far from all of the Bay Area professional teams' playing grounds. Residents of assisted living in Daly City can take advantage of the full schedule of classes, events and special trips offered by the
Doelger Center
, the main destination for senior social gathering. At
iplaydalycity.org
, your loved one will be able to browse through and register for the many activities offered through the city's department of recreation at their numerous parks and community centers.
Daly City Medical Facilities
Seton Medical Center
is an acute care hospital with over 350 beds. Its reputation as one of the leading medical facilities in the country has encouraged the development of additional clinics and laboratories adjacent to or near the hospital.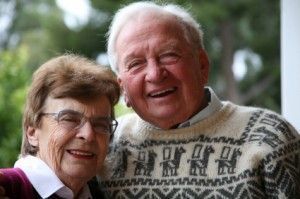 These include the Seton Medical Office Center, San Francisco Heart Institute, the Spine Care Medical Group, the San Francisco Neuro-Skeletal Imaging Center and the Physician's Medical Center. Another healthcare option for seniors who choose assisted living in Daly City is the
Kaiser Permanente Daly City Medical Offices
, a division of a large, non-profit organization which has locations across the West Coast and Hawaii.
Daly City Transportation
Daly City is served by the
Bay Area Rapid Transit District (BART)
system, which provides access throughout the East Bay and San Francisco. Tickets are sold at a discount to riders aged 65 or older, persons with disabilities and Medicare cardholders. The
San Francisco Municipal Railway (MUNI)
and the San Mateo County Transit District (SamTrans) also serve residents of assisted living in Daly City. For persons with disabilities
SamTrans
provides paratransit services using "Redi-Wheels" on the bayside of the county and "RediCoast" on the coast side.
Cost of Assisted Living in Daly City
The San Francisco Bay Area has one of the highest costs of living in the United States and this is reflected in the monthly costs for assisted living in the area. The median monthly rate for assisted living in San Francisco is $4,250 with rates ranging from $2,500 to $6,625 per month.*
Find Assisted Living in Daly City
Daly City, California is an ideal retirement option for seniors seeking a warm climate with plenty of activities and entertainment opportunities in the surrounding area to promote an active lifestyle. Look for assisted living options on our
Daly City Assisted Living
page.
Written by senior housing staff writer.
Back to Top