Concord Assisted Living
There are 33 Assisted Living Facilities in Concord, CA and 30 Assisted Living Facilities nearby.
Average Cost: $4,500
Reviews of Concord Assisted Living Facilities
---
---
---
---
---
---
Back to Top
Map of Concord Assisted Living Facilities
Information About Assisted Living Facility in Concord
Concord is the largest city in Contra Costa County covering 31.13 squares miles. It is centrally located within the Bay area with easy access to San Francisco, Sacramento, Napa Valley and Silicon Valley. Concord's convenient location and temperate climate offer seniors an attractive residential option within reach of great attractions throughout the area. It is no wonder that so many consider assisted living in Concord ideal for seniors.
Concord Recreation
Concord has been hailed for its park system, which is enjoyed by residents of all age groups. It has 31 parks with baseball fields, picnic areas, tennis courts, soccer fields, swimming pools and playgrounds. Residents of assisted living in Concord who maintain an active lifestyle will love this extensive park system which includes the
Markham Nature Park and Arboretum
, where those with green thumbs can grow flowers and vegetables on rented garden plots. Along with a wide array of restaurants, Concord has also become home to major American retailers including Costco, K-mart, Home Depot and more. Sunvalley Shopping Center, the Park and Shop Center, and The Willows have also become favorite spots for local and regional shoppers over the years.
Concord Activities
In 2000, Concord made a commitment to its residents to put family first. Their "Families First" Campaign includes various programs and activities for seniors enjoying assisted living in Concord. Most of these activities revolve around the
Concord Senior Center
, which focuses on keeping seniors healthy, young and happy. Activities available at the Concord Senior Center for residents aged 50 and older include dance classes, computer courses, travel programs, scholarships, and numerous health and fitness programs. There are also regular events conducted every year to foster good health and safety among seniors enjoying assisted living in Concord.
Concord Medical Facilities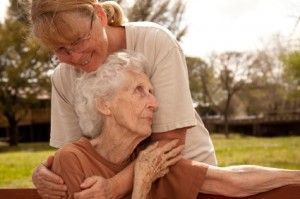 One of the most important factors in choosing a home for your elderly family member is the accessibility of competent health services in the area. In Concord, residents sleep soundly in their homes knowing they are in the midst of world-class hospitals such as the
John Muir Medical Center
, the Veteran Affairs Medical Center, the Contra Costa Regional Medical Center and three
Kaiser Permanente Hospitals
. At the John Muir Medical Center, doctors and nurses utilize advanced robotics to provide care to patients. The center is renowned for its oncology, behavioral medicine and cardiac care departments as well as its various health and fitness programs. Having such high-tech medical facilities in the area is essential for residents of assisted living in Concord.
Concord Transportation
The transportation system in Concord is quite extensive with two BART stations, easy access to the freeway, bus service and the Buchanan Field Airport. For seniors,
Concord Area Transit (CAT)
provides paratransit services in compliance with the Americans with Disabilities Act (ADA). Concord Senior Transit (CST) also provides transportation services to seniors en route to social activities, medical appointments or shopping.
Cost of Assisted Living in Concord
Depending on the size and location of the community, the monthly cost for assisted living in the East Bay area can range from $2,400 to $5,150. The median monthly cost is $3,750 or $45,000 per year.*
Find Assisted Living in Concord
It is no surprise that many have chosen Concord as home for their loved ones who want to make the most of their golden years. Find an assisted living community by visiting our
Concord Assisted Living
page.
Written by senior housing staff writer.
Back to Top