Cerritos Assisted Living
There are 6 Assisted Living Facilities in Cerritos, CA and 30 Assisted Living Facilities nearby.
Average Cost: $4,500
Reviews of Cerritos Assisted Living Facilities
My mom is in The Grove at Cerritos and I don't think they are doing a very good job. They have a tremendous personnel turnover, the communication is not good, one person doesn't know what the other one is, the policies are continually changing, and I do not have faith in their ability right now...
Read more The Grove at Cerritos reviews
---
Back to Top
Map of Cerritos Assisted Living Facilities
Information About Assisted Living Facility in Cerritos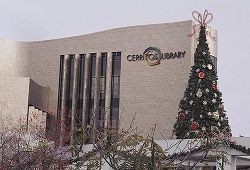 The city of Cerritos was formerly known as "Dairy Valley," back when cows outnumbered the humans living in the region. Today, Cerritos is committed to improving the quality of life for its current population of over 55,000. Although the name "Cerritos" translates to "little mountains," the city is located in the geographic center of the Los Angeles Basin. This area is known for its pleasant, year-round weather, making assisted living in Cerritos the perfect place for a sunny retirement.
Cerritos Recreation
Residents of assisted living in Cerritos are welcome to breathe in fresh air at any one of the city's 26 community parks, or take a stroll through the Cerritos Sculpture Garden. The four-acre Pat Nixon Park is built on the site of the former First Lady's childhood home. The
Shop Cerritos website
connects consumers with information about local retail and entertainment establishments such as Cerritos Towne Center and Los Cerritos Center. A Certified Farmers' Market is held every Saturday.
Cerritos Activities
Cerritos has a reputation for both high stakes and high culture.
Hawaiian Gardens Casino
offers gaming in a relaxed tropical setting, and the
Cerritos Center for the Performing Arts
is the place to go for spectacular stage presentations of all kinds. Seniors enjoying assisted living in Cerritos are just a short distance from one of the top-rated libraries in the country, with awards granted from
Library Journal
,
Reader's Digest
and
Los Angeles Magazine
. Full of museum-quality exhibits, the
Cerritos public library
is said to be the world's first "experience library." The beautifully crafted
Cerritos Senior Center
provides a wide array of services and activities, and features an incredible, 5,000-square-foot fitness and wellness center. The center's SPICE program encourages valuable senior interaction with youth in the community.
Cerritos Medical Facilities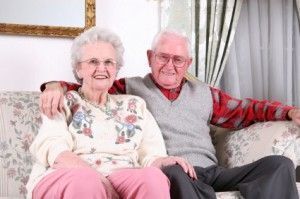 The hospitals best situated to serve the healthcare needs of seniors who choose assisted living in Cerritos are
Tri-City Regional Medical Center
and
Coast Plaza Hospital
. Tri-City is a full-service, inpatient and outpatient hospital located in the neighboring town of Hawaiian Gardens, and offers free transportation to their facility by appointment. Coast Plaza Hospital in nearby Norwalk, has been serving the region since 1957 with the goal of providing quality, affordable healthcare to its patients. The hospital offers extensive care programs for both Alzheimer's and diabetes.
Cerritos Transportation
Cerritos On Wheels
, nicknamed the "COW buses" in honor of the city's dairy farming history, connects residents of assisted living in Cerritos with Long Beach Transit, Orange Country Transit Authority, Norwalk Transit and Los Angeles Metro buses. Along with COW, the city's
Dial-A-Ride
program is also a recipient of the Spirit of Accessibility Award from
Access Services
, a Los Angeles County paratransit organization.
Cost of Assisted Living in Cerritos
The median cost of assisted living in Los Angeles County is $43,200 per year or $3,600 per month. However, the cost of assisted living can varies widely by community, and residents of assisted living in Cerritos should expect to pay between $1,200 and $6,908 per month for care.*
Find Assisted Living in Cerritos
Beautifully maintained neighborhoods, carefully planned retail areas, abundant recreational facilities and world-class cultural amenities make Cerritos an exciting, attractive place to live and enjoy. To browse a list of senior living communities in this area, visit our
Cerritos Assisted Living
page.
Written by senior housing writing staff.
Back to Top