Berkeley Assisted Living
There is 1 Assisted Living Facility in Berkeley, CA and 30 Assisted Living Facilities nearby.
Average Cost: $4,500
2741 Hillegass Ave
Berkeley, CA 94605
Residents of Angels Windsor House enjoy a variety of care services tailored to meet their individual needs and preferences.
---
Back to Top
Map of Berkeley Assisted Living Facilities
Information About Assisted Living Facility in Berkeley
Berkeley, California is not just for young university students. Berkeley is a colorful and vibrant place to live, but with a population of only a little over 100,000, the city has a large reputation that contradicts its small, peaceful size. With a location on the east shore of the San Francisco Bay, residents of assisted living in
Berkeley
will enjoy a warm, Mediterranean climate, cooled by an ocean breeze. Berkeley lies right at the heart of the action, with a multitude of activities and historic sites both within and just beyond her city limits.
Berkeley Recreation
Seniors who choose assisted living in Berkeley can embrace the great outdoors while strolling along the Berkeley Marina, home of
Shorebird Park Nature Center
, or by visiting one of the city's 52 parks. Enjoy the panoramic view of San Francisco Bay from the magnificent Cesar Chavez Park, which was converted from a landfill into a source of pride for the community, or explore the 2000+ acres of Tilden Park on the shoreline of Lake Anza. In addition, the University of California's
Botanical Garden
is a floral experience not to be missed! From Downtown to the Fourth Street Shops to Telegraph Avenue, the city of Berkeley provides a lively, interactive shopping atmosphere, highlighted by their colorful weekend flea market.
Berkeley Activities
It's never too late to learn, and living in such close proximity to one of the state's largest educational institutions provides residents of assisted living in Berkeley with many opportunities to increase their knowledge through multiple museums of science, art and film--all on a single campus. The University of California, Berkeley also hosts presentations of stage, dance and music at the
Cal Performances
theater. For those who find the nearby bay too cold and salty for a dip, the city of Berkeley maintains four indoor swimming pools. There are several low-impact aquatic sessions that may appeal to the older athlete, including Quiet Swim, Senior Swim, Senior Exercise, Spiritwalking and Arthritis Class. Seniors enjoying assisted living in Berkeley will benefit from the city's
Division of Aging
program, which offers services and access to the three Berkeley senior centers. The
Berkeley Public Library
is always available to residents seeking a quiet place to relax with a book.
Berkeley Medical Facilities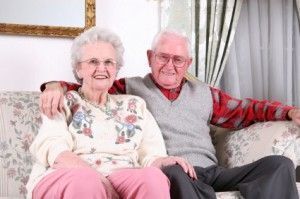 Berkeley's award-winning
Alta Bates Summit Medical Center
offers a number of specialized programs to protect the health of their senior patients. The hospital maintains two campuses in Berkeley, plus an additional facility in neighboring Oakland. With their central proximity within the Bay Area, residents of assisted living in Berkeley will also have convenient access to other hospitals in the surrounding vicinity.
Berkeley Transportation
There are many different public transportation options available throughout Berkeley, with over 20 agencies operating these services. This comprehensive
planning tool
can guide your loved one to any destination within the Bay Area.
East Bay Paratransit
provides numerous services to eligible residents of assisted living in Berkeley. In addition, the city itself assists persons with disabilities and those 70 years of age or over by offering four programs which increase their access to different transportation options.
Find Assisted Living in Berkeley
With its wealth of culture and social diversity, the small, 18-square-mile city of Berkeley offers big opportunities for the active senior, and is an ideal community for a quiet, yet exciting retirement. Browse for assisted living options on our
Berkeley Assisted Living
page.
Written by senior housing staff writer.
Back to Top