Baldwin Park Assisted Living
There is 1 Assisted Living Facility in Baldwin Park, CA and 30 Assisted Living Facilities nearby.
Average Cost: $4,500
14218 Rockenbach St
Baldwin Park, CA 91706
Situated in Baldwin Park, Baldwin Gracious Living offers seniors a place to receive services and care within an inviting and home-like setting.
---
Back to Top
Map of Baldwin Park Assisted Living Facilities
Information About Assisted Living Facility in Baldwin Park
The City of Baldwin Park is conveniently located near Southern California attractions and activities in Los Angeles and Anaheim. With mild winters and summers,
assisted living in Baldwin Park
is ideal for seniors looking for retirement living options that offer the appeal of a small community, yet are close to big city centers.
Baldwin Park Recreation
The
Julia McNeill Senior Center
is the place for seniors to keep fit, have fun and make friends. There's weekly movie screenings, monthly birthday celebrations, senior dances and even a senior prom during which a king and queen are selected and are the center's representatives at social and city events. Seniors can practice their ping pong and billiards in preparation for the annual tournaments, or join one of the fitness classes including weight training, Yoga, Tai Chi and low-impact aerobics. Just down the road, the Baldwin Park Library, founded in 1914, offers a vast collection of books, magazines, newspapers, materials in other languages, talking books, large print books and videos. The Library also provides internet work stations and coin-operated typewriters and computers. Summer brings free "Concerts in the Park" every Thursday evening. It's a great way for residents of
assisted living in Baldwin Park
to enjoy the outdoors with family, friends, great music and entertainment.
Baldwin Park Activities
Just a short drive to the foothills of the San Gabriel Mountains is the
Santa Fe Dam
Recreational Area. The 70-acre, man-made lake is open for year-round fishing and boating.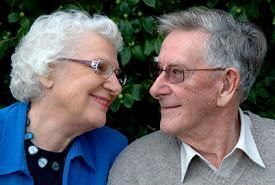 During the spring and summer months, the weekly Friends of Santa Fe Dam Moonlight Fishing event is a great way to spend a summer evening. Communities of
assisted living in Baldwin Park
are also just a short drive to professional sporting events in Los Angeles and Anaheim. Seniors can cheer at live games for their favorite professional basketball, baseball, soccer, lacrosse and hockey team.
Baldwin Park Medical Facilities
Should a medical emergency occur, the
Citrus Valley Medical Center
is a few minutes away in the neighboring City of Covina. Dedicated to keeping residents of
assisted living in Baldwin Park
healthy in body, mind and spirit, Citrus Valley Medical Center provides high quality healthcare in a variety of specialties. Its Heart Center is the primary facility for open heart surgery in the area. The
Greater El Monte Community Hospital
in the neighboring city of South El Monte is committed to providing excellent and sensitive care to preserve each patient's human dignity. Offering general medical and surgical care in a variety of specialties, the hospital participates in Medicare and Medicaid programs.
Baldwin Park Transportation
Traveling around the city is easy and convenient for residents of
assisted living in Baldwin Park
. The City's
shuttle service
stops at or near popular destinations such as shopping centers, the post office and Senior Center. For seniors who are unable to use the shuttle service, the Dial-a-Ride program provides a more direct curb-to-curb option. There are many long-term residential options for seniors in the City of Baldwin Park. For more information on local housing, check out our
Baldwin Park Assisted Living
page.
Written by senior housing writer Karen Tom.
Back to Top