Alhambra Assisted Living
There are 3 Assisted Living Facilities in Alhambra, CA and 30 Assisted Living Facilities nearby.
Average Cost: $4,500
1 East Commonwealth
Alhambra, CA 91801
At Brookdale Alhambra you will find a homelike setting and cheerful smiles that greet you every day. Our caring staff offers needed assistance while respecting independence.
---
528 Howard Street
Alhambra, CA 91801
Located in Alhambra, California, Evergreen Senior Care is a lovely residential care home. We create a community out of our home, serving 14 residents with personalized attention, specializing in helping individuals with dementia.
---
---
Back to Top
Reviews of Alhambra Assisted Living Facilities
I was impressed with Brookdale Alhambra because it was very up-to-date and modern, and it had the things that I needed. They would allow me to have my electric wheelchair in there. The room that I saw was very nice and very roomy with a balcony. They had outings and different activities.
Read more Brookdale Alhambra reviews
---
Back to Top
Map of Alhambra Assisted Living Facilities
Information About Assisted Living Facility in Alhambra
The city of Alhambra has the charm of a comfortable old neighborhood while being located just eight miles from hectic downtown Los Angeles. Alhambra is a city reminiscent of past times with neighborhoods of Craftsman, Bungalow, Spanish Mediterranean, Spanish Colonial, Italian Beaux-Arts, and Arts & Crafts style homes. There are a variety of quiet and peaceful options for
assisted living in Alhambra
.
Alhambra Recreation
Shopping and entertainment is conveniently located in the renovated Downtown district. The "Mosaic on Main"
Shopping District
is a collection of stores for all one's shopping needs. Well-known stores, local shops and boutiques for personal needs and stores for furniture, antiques, and collectibles from around the world are located on and around Main Street. While in the shopping district, it's easy for residents of
assisted living in Alhambra
to catch a movie at one of the stadium theaters at the Edwards Renaissance or Atlantic Palace in Downtown Alhambra. And finding a great restaurant is cinch. With more than 100
eateries
, seniors can sample cuisines from China, Cuba, India, Italy, Japan, Malaysia, Mexico, the Middle East, Thailand and Vietnam as well as traditional American fare.
Alhambra Activities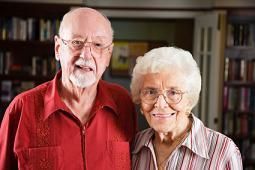 The
Joselyn Adult Center
– "Where Seniors Have Fun!" – is the place for senior living residents to socialize, try new activities, attend seminars and classes, join dance groups, clubs, go on excursions, or just have a hot lunch with friends. There's a full calendar of events throughout the year. A pedestrian-friendly city, there are many
community events
in Downtown and around Alhambra. Residents of senior communities and
assisted living in Alhambra
and their families can enjoy annual events such as the Summer Jubilee, Taste of Alhambra, and the San Gabriel Lunar New Year Parade & Festival.
Family activities
like the weekly Downtown Main Street Evening Entertainment, art exhibits, nature walks, the Flea Market, and the Farmers' Market, are community-friendly events that encourage and foster the neighborly Alhambra spirit.
Alhambra Medical Facilities
The
Alhambra Hospital Medical Center
is conveniently located in the business district has been serving the community since 1924. Health Grades has recognized the Center with the Pulmonary Care Excellence Award from 2005-2010. The Center offers free transportation for patients from
assisted living in Alhambra
to their medical appointments at the Center. In neighboring Monterey Park, the
Garfield Medical Center
is a multi-lingual, multi-cultural facility committed to providing comprehensive and quality health care. The Center's cardiopulmonary service is available 24-hours to assist in the treatment and diagnosis of patients with cardiac and vascular problems. Garfield's Emergency Room is staffed 24/7 with teams of emergency medicine specialists able to treat any condition.
Alhambra Transportation
Seniors have many options for getting around Alhambra, the neighboring cities, and into Los Angeles. The
Alhambra Senior Ride
provides curb-to-curb service for seniors who are at least 60 years old or disabled. It's a free ride anywhere in Alhambra seven days a week. The
Alhambra Community Transit
bus system is another easy and inexpensive way to get around Alhambra. For travel around Los Angeles County, seniors have discounted fares on the
Metro
.
Assisted living in Alhambra
is ideal for seniors looking for a quiet community with modern city amenities and easy access to Los Angeles. For more information, check our
Alhambra Assisted Living
page.
Written by senior housing writer Karen Tom.
Back to Top