Need help? Have questions? Call 1-800-748-4024
Mesa Independent Living
There are 15 Independent Living Facilities in Mesa, AZ and 30 Independent Living Facilities nearby. The average cost of Independent Living in Mesa, AZ is $2,171 per month.
Average Cost: $4,500
Map of Mesa Independent Living Facilities
Information About Independent Living Facility in Mesa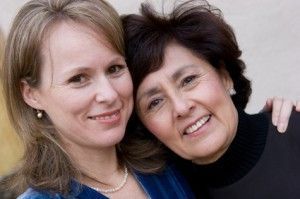 Mesa AZ is a suburban bedroom community just 15 miles east of Phoenix in Maricopa County. With a population of 448,098 people, Mesa is Arizona's third largest city and 38 percent of Mesa's residents are 45 and older. Due to Mesa's lower than average cost of living, it is a favorite destination for retirees. Additionally, there are 61 Mesa AZ independent living communities that offer a variety of home styles and amenities.
Attractions
Many of the Mesa AZ independent living communities are near boutiques, restaurants, and other specialty shops.
Fiesta Mall
offers shopping with major retailers such Macys, Dillards, and Best Buy, as well as a variety of dining options.
Mesa Riverview
is a brand new outdoor destination mall that offers shopping, dining, banking services, dental and medical offices, swimming facilities and even a car dealership. If you are interested in the arts, Mesa has a variety of venues with a broad range of performances. The
Mesa Amphitheatre
is an outdoor venue that offers concerts, festivals, and outdoor markets. It is also home to the annual Wingstock Festival, which is a daylong festival featuring local music and wings from local restaurants. The
Mesa Arts Center
offers live music and theater productions, art shows, as well as classes. The wide selection of entertainment venues is one of the many reasons that Mesa AZ independent living communities are so popular. For those who are interested in staying in shape and athletics,
The Red Mountain Multigenerational Center
offers fitness classes, an indoor track and weight room, massage services and fitness coaching. Golf lovers are sure to enjoy the
Dobson Ranch Golf Course
, which is a par 72, 18-hole golf course with beautiful views and immaculately kept fairways and greens. A restaurant and pro shop are also onsite.
Senior Activities
The Apache Junction Center
offers seniors everything from arts and crafts to fitness activities and social events. They also take reservations for the lunches that they prepare Monday through Friday, in addition to offering lunches delivered to seniors' homes. Additionally, they offer a blood pressure clinic, peer counseling, and other social services.
East Valley Adult Resources
also connects seniors to resources in the area.
Medical Facilities
The Banner Baywood Medical Center
is a 324-bed acute care hospital that is located near Mesa AZ. It offers one of the country's best joint replacement centers. Additionally, it is home to
John J. Rhodes Rehabilitation Center
, which helps patients recover from strokes, multiple sclerosis and other conditions that require intensive rehabilitation. It is also home to
Banner Heart Center
, which offers state of the art cardiac care facilities.
Public Transportation
Valley Metro offers public bus transportation near Mesa AZ independent living communities Monday through Saturday. The METRO Light Rail line has a station in West Mesa. Mesa is a vibrant growing community with a broad range of independent living communities. It is popular because of its low cost of living and the wide array of activities, recreation and entertainment in the area.
Back to Top