Granite Gate Senior Living
Assisted Living
Independent Living
Memory Care
Continuing Care Communities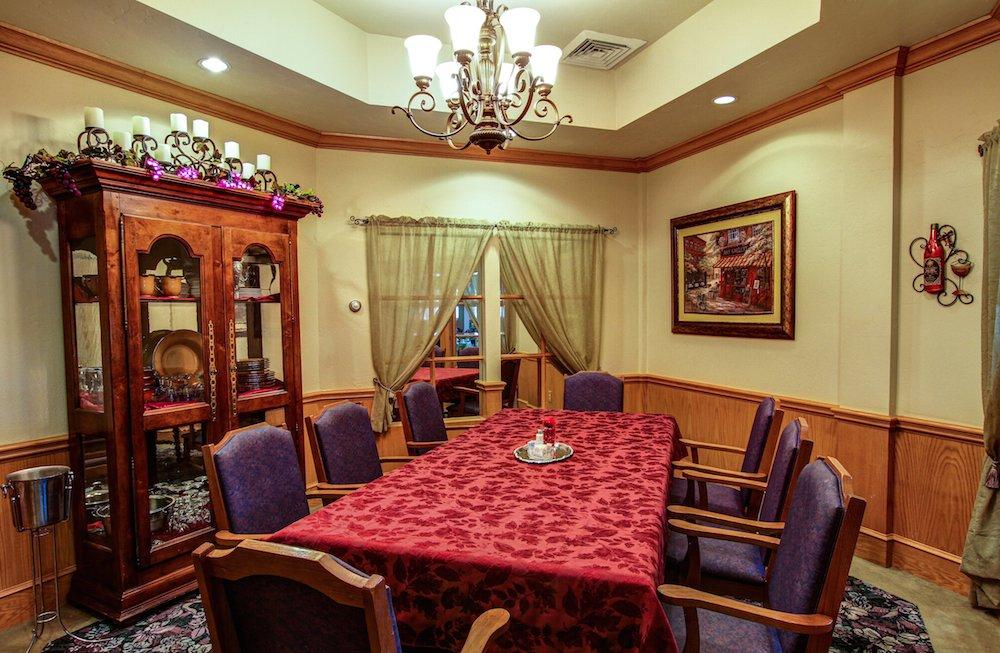 Description of Granite Gate Senior Living
Granite Gate Senior Living is a comfortable retirement community set in the gorgeous surroundings of the Granite Dells near Prescott, a town rich in Old West history. We offer assisted living services when our residents need them and also an enhanced care unit for those with memory impairment or who otherwise need managed care.
Granite Gate Senior Living is managed by Five Star Senior Living. Five Star is a healthcare and senior living services provider that operates independent and assisted living communities, skilled nursing facilities, rehabilitation hospitals, institutional pharmacies and outpatient health rehabilitation clinics throughout 30 states.
Featured Amenities
At Granite Gate Senior Living, residents choose between studio, one- and two-bedroom apartments, all with views of the nearby beautiful dells. Each apartment features wall-to-wall carpeting, a private balcony and an emergency response system. Additionally, units have walk-in showers and full kitchens. Common areas include an activities room, fitness room, beauty salon, library and billiards room.
Meals are served restaurant-style in our main dining room, with a private dining room available for family events and entertaining guests. We also provide computers with Internet access and a variety of social activities and events.
Available Services
Granite Gate Senior Living offers both independent living and assisted living services. Weekly housekeeping and trash removal are provided to all residents. Those who need assisted living can stay in their existing apartment while benefiting from an individualized care plan designed to maximize independence. Our trained staff can provide services such as administering medication and setting medical appointments. On request, they will even bring meals to your room.
Our memory care residents benefit from a secure but homelike environment with 24-hour care and nutritious meals and snacks. All staff members are specially trained to provide memory care and we provide regular support groups to family members to help them cope with the challenges of memory loss.
We welcome you to Granite Gate Senior Living, a luxurious retirement community in the unique, temperate setting of central Arizona.
Granite Gate Senior Living Amenities
Room and housing options
Companion Suites: We offer companion suites
Photos of Granite Gate Senior Living
Tour Granite Gate Senior Living
The best way to get to know a community is by scheduling a tour. See the facilities, meet the staff and residents, and get a feel firsthand what it's like to live at Granite Gate Senior Living.
Map of Granite Gate Senior Living
Reviews of Granite Gate Senior Living