Circle of Life Alzheimer's Homes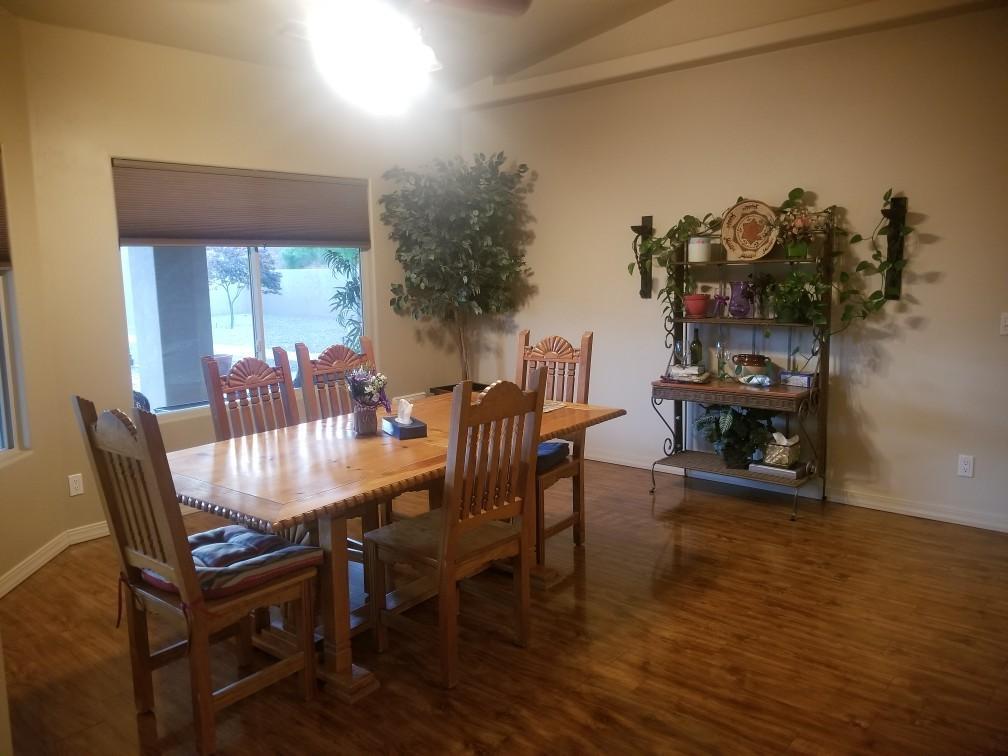 Description of Circle of Life Alzheimer's Homes
Circle of Life provides assisted living residences in exquisite Northern Arizona for Alzheimer's and others confronted with dementia -- each home is limited to three to five residents that live together with their certified caregivers.
Circle of Life specializes in the care of persons afflicted with Alzheimer's and dementia -- however, seniors facing TBI's and Parkinson's challenges are equally welcome.
The small number of residents facilitates the one-on-one care and attention each senior deserves.
Scheduling is flexible -- so we can fulfill each resident's desires and needs.
Visiting hours are open -- you are more than welcome to spend time as you wish.
All-inclusive and Individualized
Private and Semi-private Rooms and Suites
Three, Fresh, Uniquely Prepared, Home Cooked Meals Daily
Snacks
Daily Assisted Bathing and Dressing
Daily Mental and Physical Activities
Day Trips
Medication/Medication Management
Incontinence Products
Laundry and Cleaning Service
Hair and Nail Care
Personal Care Items
Safety Supervision
Flexible, Individual Schedule
Transportation

Houses of Worship
Doctors Appointments

HIPAA Compliant, Internet-enabled Communications, Documentation and Briefings for Designated/ Approved Family, Friends and Others
Circle of Life Alzheimer's Homes Amenities
General
Pets Allowed: No pets allowed
Photos of Circle of Life Alzheimer's Homes
Tour Circle of Life Alzheimer's Homes
The best way to get to know a community is by scheduling a tour. See the facilities, meet the staff and residents, and get a feel firsthand what it's like to live at Circle of Life Alzheimer's Homes.
Map of Circle of Life Alzheimer's Homes
Reviews of Circle of Life Alzheimer's Homes